Boy, 16, Pleads For Help In Chilling 911 Call As He's Crushed To Death By Car Seat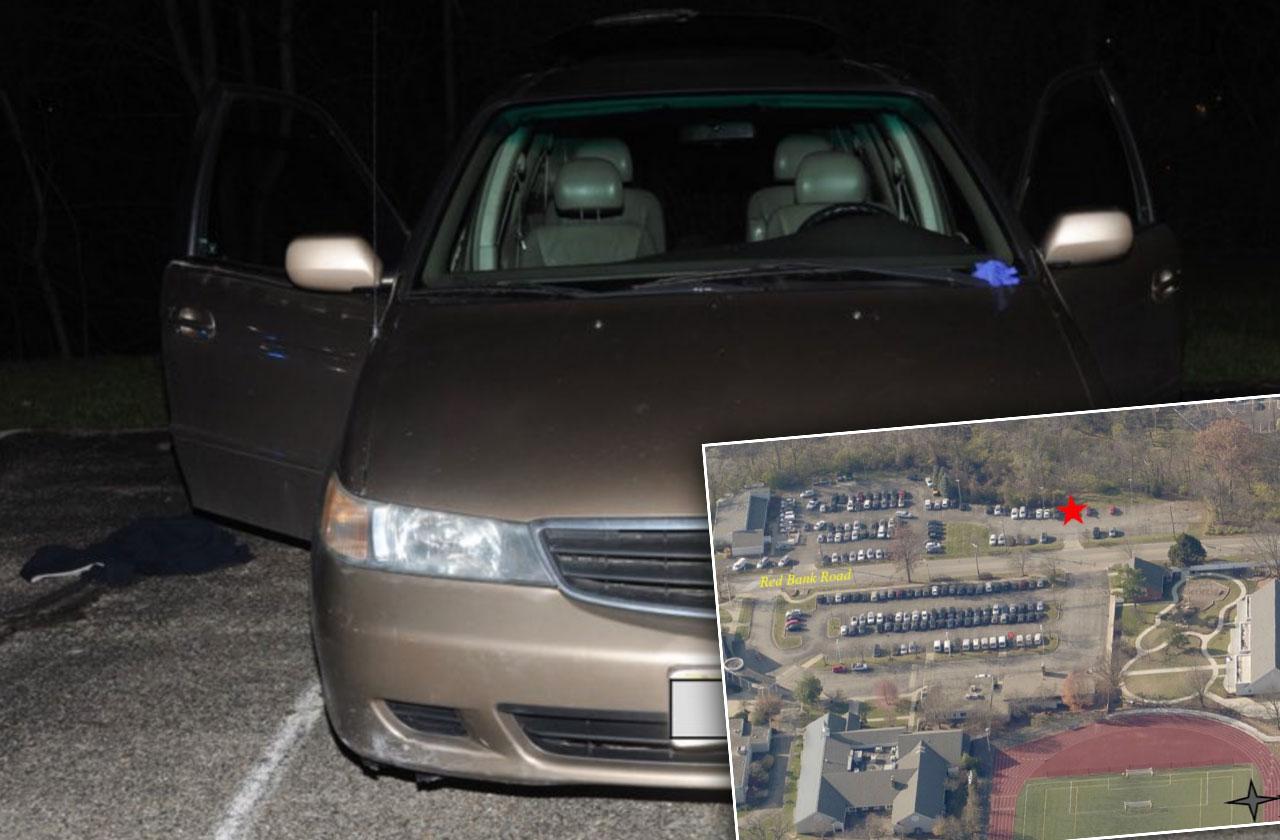 Kyle Plush, 16, pled for his life after getting pinned down under his family van's seat. Now, RadarOnline.com has obtained the teen's chilling 911 call before his tragic death.
More then six hours later after Plush made the 911 call begging for help, the Seven Hills student from Cincinnati, Ohio was found dead.
"Help, I'm stuck in my van... parking lot. Help. Help," Plush told the 911 dispatcher. "I'm stuck in my van outside the Seven Hills High School Parking lot."
Article continues below advertisement
The dispatcher could be heard on the other end, struggling to understand what the boy was saying.
"The Seven Hills what parking lot?" The dispatcher replied.
"I need help!" Plush pleaded.
"Where are you?" the dispatcher answered.
"I need help. I'm going to die here," Plush said. "I probably don't have much time left so tell my mom that I love her if I die. This is not a joke. This is not a joke. I'm trapped inside my gold Honda Odyssey van in the sophomore parking lot of Seven Hills. Send officers immediately. I'm almost dead."
Plush made the first call at 3:14 PM Tuesday. An officer arrived on the scene at 3:26 PM, and searched at least two of the parking lots. The deputy left after seeing nothing.
"I looked in a van and I didn't see anybody in it," the deputy told dispatchers.
Plus's mom, Jill called 911 a later that night to report him missing after a friend phoned them to say he never showed up for a tennis match that was planned. His mother then used an app to locate her son's phone at Seven Hills.
Article continues below advertisement
Plush's father, Ron, went to the school and arrived at the unlocked vehicle to find his son unresponsive inside the car.
This Thursday after the incident, Cincinnati Police Chief Eliot Isaac admitted "something went terribly wrong" with how police handled the case.
The 911 dispatcher — who has been identified as Amber Smith — seemed aloof throughout the call, taking long pauses before responding to the boy. She has since been placed on administrative leave.
As RadarOnline.com has learned, Smith previously complained about working overtime and took to Facebook to voice her disdain for her job.
"I'm always at work and working overtime... all it does (is) make us hate our job and hate the people that are off for months," she wrote on May 2017.
Stay with RadarOnline.com for updates on the investigation.
We pay for juicy info! Do you have a story for RadarOnline.com? Email us at tips@radaronline.com, or call us at 800-344-9598 any time, day or night.