Watch Ted Cruz Get In A Heated Exchange With A Donald Trump Supporter!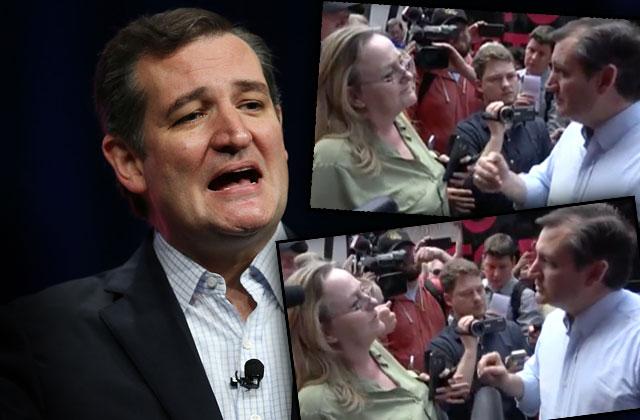 Article continues below advertisement
The woman then pressed Cruz on how it was possible for him to have delegates from states where its citizens couldn't vote. Unable to sufficiently answer the question, Cruz dodged the question and blamed Trump for saying that there were no votes in Colorado.
"Donald Trump and his campaign said that no vote was cast in Colorado. 65,000 people voted," Cruz said.
The woman pressed Cruz again. "But how can you have delegates without a vote?"
Again Cruz dodged the question saying instead stating that he is fighting the establishment. "Every state sets up different rules," Cruz said. "I don't control the rules, but I can tell you the Washington establishment is who I've been fighting against everyday."
The conversation escalated when the woman began interrupting Cruz, who asked her to have a "respectful" conversation with him.
"That is my respect, I'm asking you," the woman said.