Tate Donovan Calls Out The O.C. Co-Star Mischa Barton, Labels Young Cast 'Ding-Dongs'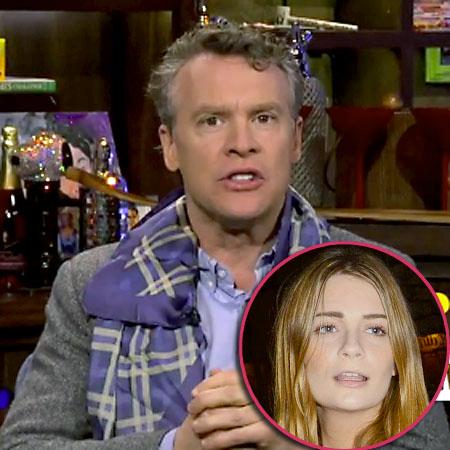 Deception star Tate Donovan proved he's a true gentlemen on Wednesday night's edition of Bravo's Watch What Happens Live, but still he was 'tricked' by host Andy Cohen into calling out his former co-star Mischa Barton for her bad behavior on the set of the teen angst drama The O.C., which ran from 2003-2007 on Fox.
When a caller asked Donovan who the "biggest diva" was on the show, he paused, before Cohen interjected, "Mischa!"
Article continues below advertisement
Donovan then confirmed that by saying, "Definitely Mischa. She was pretty… um.. yeah…"
"Nasty!" Cohen exclaimed, adding, "She had a terrible reputation."
"Yeah, she.. um.. They all started out great. The first year those kids were fantastic, and then, they just … all of them just fell apart, " the affable Donovan, 49, said, as he struggled to find the right words.
At that point, Cohen fessed up he didn't know Mischa was such a big diva, saying, "Wow, by the way, I was just totally bullsh*ting you about her reputation. I had never heard that. I was like trying to goat you, and you went for it."
"I totally fell for it…" Donovan sheepishly replied.
"I do remember there was a lot of drama around that show," Cohen said.
"Yeah, yeah, yeah, it was tough. Those kids became … I've seen them since, and they're like 'whoa, I'm really sorry," Donovan said.
Cohen then asked if was because the young castmembers (including Ben McKenzie, Adam Brody & Rachel Bilson) became super famous overnight.
Donovan agreed, saying, "Anyone in that situation…. When I was starting out… When you first get fame, you get so insecure … that you just become a ding-dong … you just have to… and they did, but they're maturing. They're working, and not working. They're learning their lessons."