PHOTOS: Mischa Barton - Let's Blow This Joint!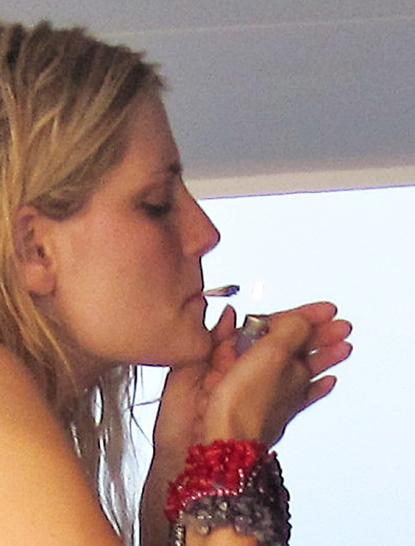 Whatcha smokin' there, Mischa?
Actress Mischa Barton takes a puff off what appears to be a homemade 'cigarette' Wednesday, and RadarOnline.com has the pics.
The former O.C. starlet, 24, was photographed aboard a yacht with her boyfriend Lee Tinklin (also known as DJ Ali Love)  and some pals in St. Tropez, France.
Last summer, Barton - who's long been rumored to have battled substance abuse problems - was placed on psychiatric hold at the Cedars-Sinai Medical Center after police were called to her L.A. home to deal with a so-called "medical issue."
Article continues below advertisement
Weeks after her release, her career seemed to be on the upswing as she returned to series television, starring in The Beautiful Life, but the show was canceled after only a few episodes.