Scott Looks Uncomfortable During Awkward 'KUWTK' Hot Tub Scene With Kourtney & Sofia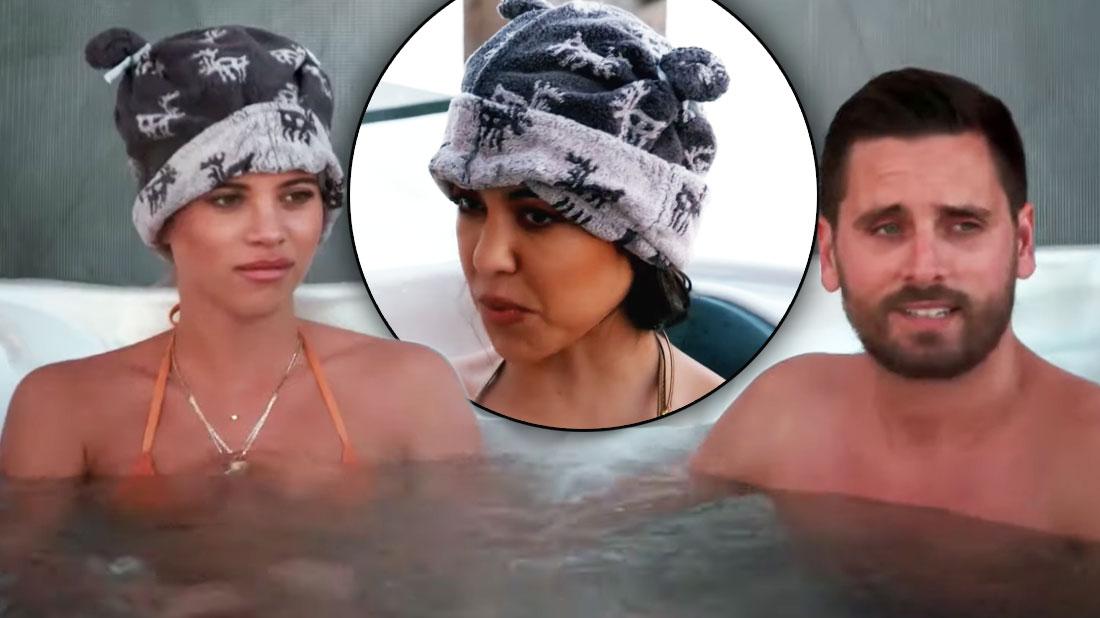 Sofia Richie has made her Keeping Up with the Kardashians debut, and things are already getting awkward.
Everything started when the model joined boyfriend Scott Disick on a family trip to Finland with Kourtney Kardashian and their kids. On the latest show teaser, Sofia, 21, is seen trying to keep the peace despite the visible tension between Scott, 36, and his ex during a bizarre hot tub experience.
Article continues below advertisement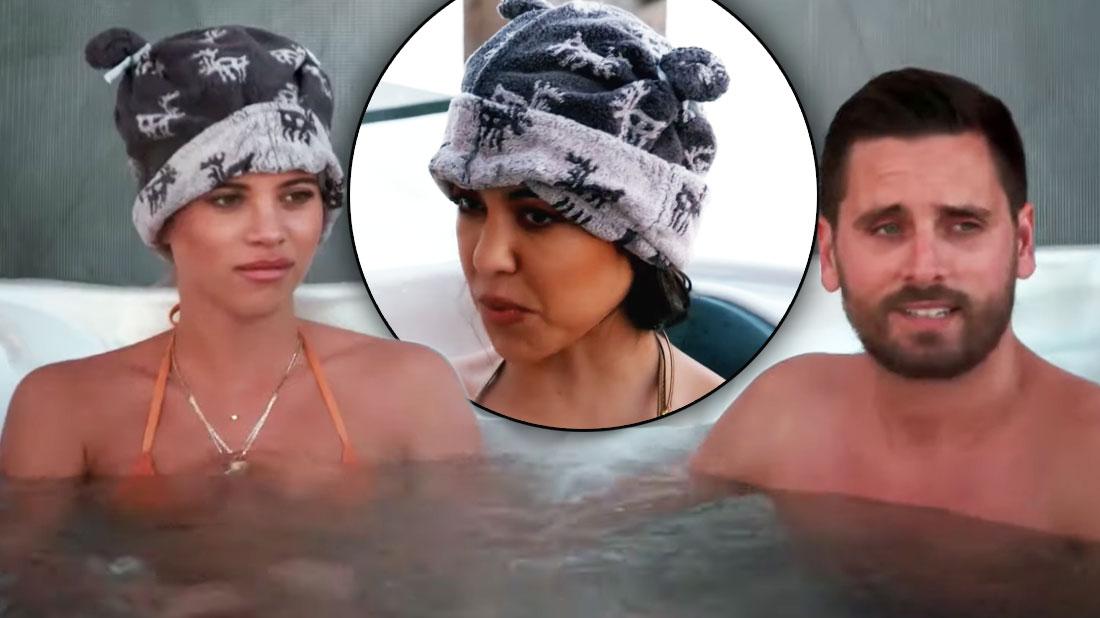 "Something is not, it's like not blended from what you just did right here," Kourtney, 40, tells Sofia in the opening scene while touching her face.
Penelope, Mason, and Reign look on as their dad remains silent.
Unfazed by the awkwardness, Kourtney then explains to Sofia how to use a sponge to blend her makeup in.
"Oh, is it all wrong?" Sofia asks.
"Yeah. It's like a literally a line," Kourtney says.
"This is nice," Scott interferes, looking very uncomfortable. "We flew to Finland to get in the hot tub."
"Should we get out?" he asks Sofia while squirming around the tub.
"You wanna get out?" Sofia asks.
"Yeah," Scott replies while pulling himself up.
The entire situation is made even more awkward by the fact that Sofia and Kourtney are wearing matching beanies.
"You're so negative! Has anyone ever told you that?" Kourtney tells Scott.
"I'm a negative guy," Scott says.
Sofia smiles shyly and plays with the kids as the parents of three argue.
Article continues below advertisement
"First of all, I think it's amazing for the kids, the Santa stuff. Yesterday was so cute. It's just like a magical thing. But you definitely were looking for a reason to leave. You could just say 'This isn't for me and we're gonna go,'" Kourtney tells Scott.
Sofia looks down, trying her best to stay out of the entire situation.
"Scott really wanted to come with us to Finland, so I don't know why he's just having such a negative attitude," the Poosh founder says during a confessional. "I just want everyone to have a great time and a great experience and he's just kind of putting a dark cloud over it."
Keeping Up With the Kardashians airs Sundays at 9 p.m. ET/PT, on E!.