Shia Turns On, Tunes In & Drops Out -- In The Name Of Art! LaBeouf Admits He Dropped LSD For Film Role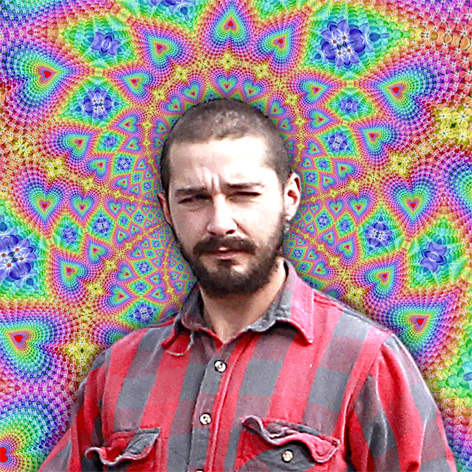 No stranger to method acting or to mind-altering substances, Shia LaBeouf took both to extremes for his latest role by dropping LSD to prepare!
The Transformers star says he embarked on his memorable and manic acid trip in order to immerse himself deeply into character for his role in The Necessary Death of Charlie Countryman.
"I'd never done acid before," he revealed to MTV News in a chilly interview on a snowy Park City slope during Sundance Film Festival, explaining that he wanted to commit to the role after lukewarm reviews of his rehearsals started "creeping me out."
Article continues below advertisement
So instead of faking it, LaBeouf took the plunge and went all-out to wrap his head around the chemically induced mind altering experience, but insisted, "not because I'm wanting to be on drugs. I'm not trying to mess with the set or anything like that. It's really just fear that propels people."
While he didn't knock back moonshine to play a bootlegger in Lawless, LaBeouf admits that he has arrived on set a little tipsy before. "You don't show up wasted. You don't show up completely tripping on acid. But you're rooting for something and you're pushing yourself toward it. Everyone's got their own way," the 26-year-old shared.
As RadarOnline.com previously reported, Shia is notorious for throwing himself head-first into a part, and caused a scandal last year over the live sex scenes he filmed with Nicole Kidman for the controversial movie Nymphomaniac.
"What I know of acting, Sean Penn actually strapped up to that electro chair in Dead Man Walking. These are the guys that I look up to," he revealed of his method acting heroes.