'RuPaul's Drag Race All Stars' Prison Hell: Phi Phi O'Hara Admits 'Humiliating' Jail Stint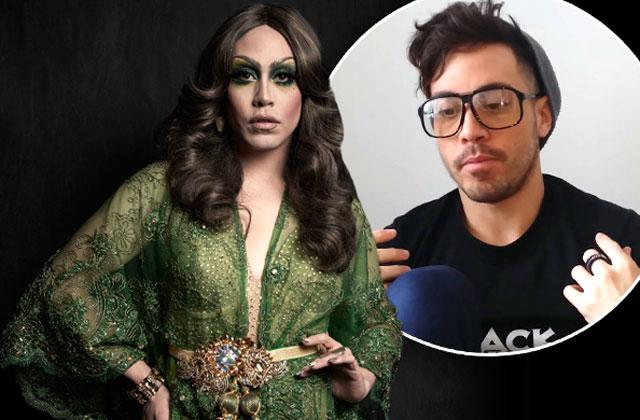 Phi Phi O'Hara has come a long, long way to get to the second season of RuPaul's Drag Race All Stars, which kicks off next week.
The Chicago-bred drag performer, who goes by Jaremi Carey off stage, spent part of 2015 behind bars, he admitted in a video confessional obtained by RadarOnline.com.
"I decided to come out and be honest with you guys…I was in jail for a month, actually," he admits in the clip.
Article continues below advertisement
When he flew into Austin, Texas, on the RuPaul's Drag Race: Battle of the Seasons tour last year, Carey was arrested as he walked off the plane on a warrant stemming from old theft and DUI charges in the state. (He admits to doing "a lot of drugs" and drinking during that dark period of his life before relocating to Chicago — without making good on his legal woes.)
The Logo reality star was transferred into a local jail, where he remained for what ended up being the worst 30 days of his life.
MORE ON:
RuPaul's Drag Race
While sleeping in a cell with seven other inmates, "the paint was peeling, there was black mold all over the ceiling because they don't take care of the building," he claims. "It was such a dirty, dirty environment."
He goes on to allege that he was only fed a half-baked roll and a cup of white rice a day.
"I couldn't imagine the people that were bigger than me eating this," the petite star marvels.
Carey claims he was stripped naked in "humiliating" public searches, and even incorrectly diagnosed with scabies.
The moral of the story?
"If you get in trouble, man up and fix the problem," he insists.
Now on the right side of the law, Carey will return to TV as O'Hara on August 25.