Exclusive
Grossest Story Of The Week: Jenelle Evans' Hubby Courtland Rogers Has Nasty Infection In Jail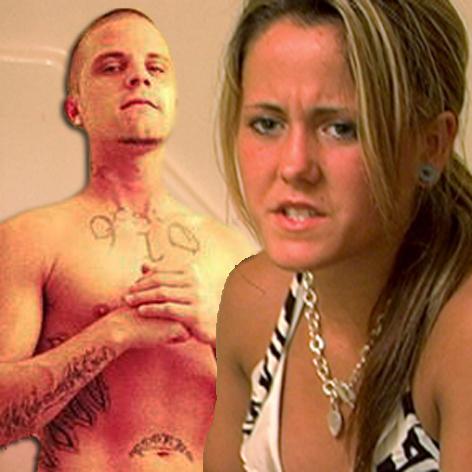 Teen Mom star Jenelle Evans' husband Courtland Rogers is locked up in a North Carolina jail and while he's passing the time skyping and trash talking his wife RadarOnline.com has exclusively learned that he has a rather nasty infection and has passed it on to his fellow inmates behind bars.
Please do not continue reading if you're faint of heart.
Courtland has scabies, a contagious skin infection caused by a tiny parasite.
Article continues below advertisement
According to a friend close to the jailbird, his family has been spreading the news.
"Courtland's mom and Taylor called Jenelle to tell her about the scabies," the friend said.
"He apparently infected two of his friends in jail and they've all been quarantined. So they wanted her to get checked out too."
The 27-year-old was arrested along with his wife in April for possession of heroin and assault, but he has been unable to make his $50,000 bail.
MORE ON:
Celebrity Justice
Meanwhile, Jenelle has moved on to a new guy and is filming season five of Teen Mom 2.
Luckily for the 21-year-old reality star, a source close to Jenelle told RadarOnline.com that she isn't infected and is all clear!