Exclusive
'Teen Mom' Jenelle Evans 'Obsessed' With New Boyfriend – See Them Together For The First Time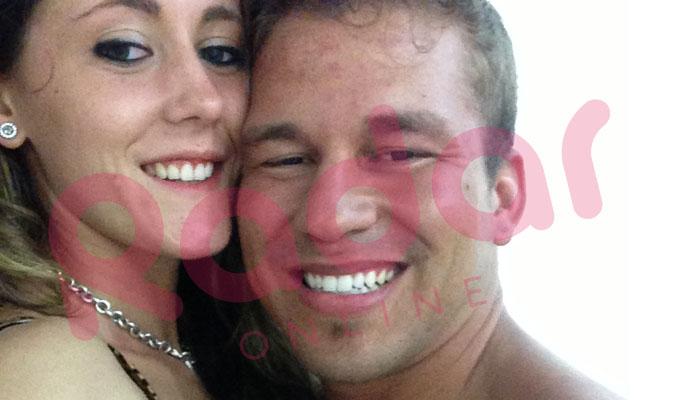 Jenelle Evans might be a married woman with a husband behind bars but that certainly doesn't mean she's single and RadarOnline.com has the exclusive first photos of her with her hot new underwear model boyfriend.
The Teen Mom star is still hitched to Courtland Rogers, who is sitting in jail following his April 23 arrest with her where they were both charged with possession of heroin and assault, but she's wasted no time hooking up with a good looking new guy.
Article continues below advertisement
In the photos obtained exclusively by RadarOnline.com, Jenelle and her new beau Nathan Griffith are posing in a series of sexy shots, he with his shirt off showing off his taut abs and she clad only in a skimpy bikini top.
"Jenelle totally likes Nathan," Jenelle's friend Jennifer told RadarOnline.com.
"She's really happy with him and is telling friends that he is a good guy and isn't with her for the fame or attention."
According to Jennifer, Nathan is a 25-year-old underwear model and he is exactly what Jenelle wants.
"Nathan is awesome and Jenelle is obsessed with him. He's so cute and treats her so nicely. She's head over heels for him."
Another plus with the new boyfriend is that her mom and her little boy like him too.
"Babs and Jace love Nathan," Jennifer said about Jenelle's family.
"He seems like such a good guy to them and they're having fun getting to know him."
Jenelle's dating record has been less than stellar in the past, from Gary Head whom she accused of choking her with a sheet to Kieffer Delp whom she said got her addicted to heroin, but Jennifer said Nathan is the real deal.
"He's like the first level-headed career minded guy she's ever dated.
"She's just really really peaceful sounding about it. Like you can tell they have a good connection. He's the first guy to even attempt to treat her right."