Rob Kardashian Hopes Kim's Sex Tape 'Haunts' Her Forever, Threatens To 'Publicly Bash' Her & Kanye West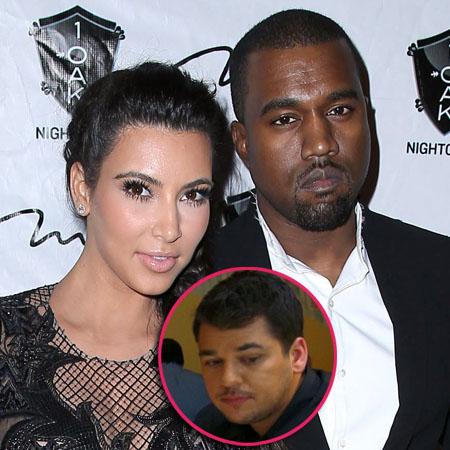 Article continues below advertisement
Of course, the Dancing with the Stars alum's social media savvy sisters were aghast at his public tantrum and told him to cut it out.
"She's the one that's in the wrong," Kourtney said of Ora, "but she'll probably try to make it like you're in the wrong."
Kim was more blunt, telling him, "Don't post anything else -- everyone has problems," but Rob defiantly insisted he had to respond, lest people think he's a "b*tch."
Rob's frustration with the split, as well as Kim's boyfriend Kanye passing on doing him a favor, left him in a frenzy, as Kim revealed he texted her saying, "I hope your sex tape haunts you for the rest of your life, and I'm going to publicly bash you and Kanye."
Later, a kinder, gentler Rob called Kim and told her he wanted to apologize.
"Obviously the things I said to you in the text message, I was just being mean," the 25-year-old told Kim, who responded in saying, "I appreciate you being mature and calling me instead of dragging this fight out."
Kim speculated on her her brother's mood-swings, saying, "I don't know who he is hanging out with, but I feel like it's not him. He has so much going on and he is depressed."
Rob later collected himself and showed up for the launch of his sock line at Neiman Marcus.
"I need to focus on me," he said. "That's all I wanna be about."
Watch the video on RadarOnline.com
Kourtney and Kim Take Miami airs on E! Sunday at 9/8c.