Recovering Addict Tom Arnold Tells Kim Richards: It's Good Your Alcoholism Played Out On TV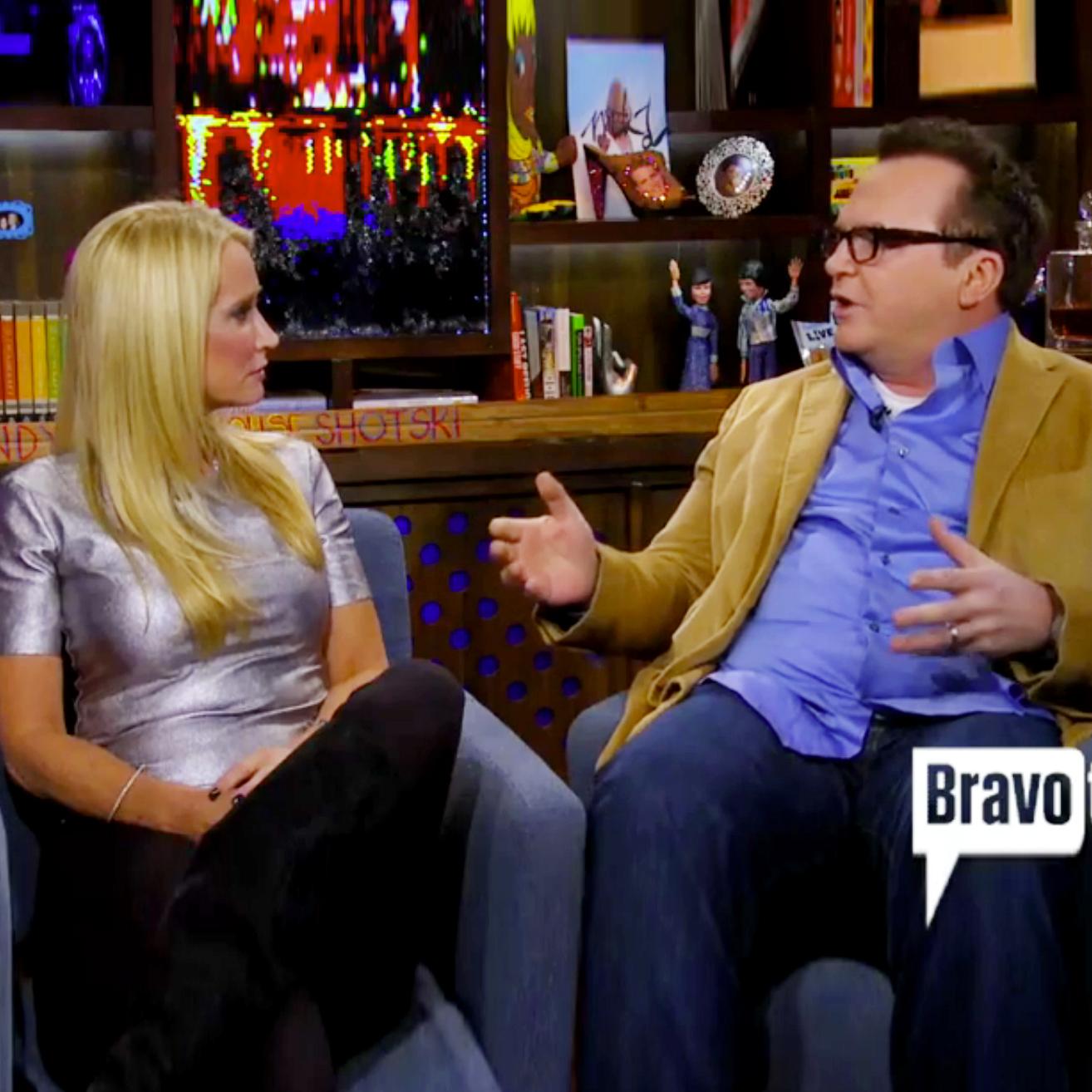 On Monday's edition of Watch What Happens Live, Tom Arnold told Kim Richards that it was a good thing her battle with the bottle was documented on The Real Housewives of Beverly Hills, as it provides a constant reminder as to why she should stay the sober course.
"The nice thing is you're doing so well," said Tom, who is also extremely open about being a recovering alcoholic. "You look ten years younger than when I first saw you on the show."
Article continues below advertisement
The True Lies star, 53, said he watched Kim's struggles in the show's first season, including blowout fights with her concerned sister Kyle.
He admits he's analyzed old videos of himself as he struggled with alcoholism.
"There are videos of me before I got sober that are so horrible," Tom said.
Watch the video on RadarOnline.com
"I'm a DVD away from where I used to be," Kim said, adding she loves her current life -- one with a clear, alcohol-free outlook.
"People say it's so tempting with your job ... there is so much alcohol around, but all you got to do is pop in that DVD and look back -- I've got all that footage," the 48-year-old said. "And this show actually has helped me ... all these people out here, all these fans, have helped me stay sober.
"I'm so thankful."
The Real Housewives of Beverly Hills airs on Bravo Mondays at 9/8c.