The Orange County Housewives Are 'Annoyed' With 'Liar Face' Gretchen Rossi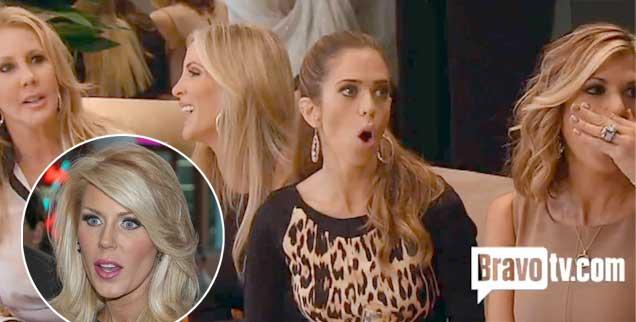 Article continues below advertisement
Apparently Heather Dubrow gets offered a part in Malibu Country and Gretchen has been telling people that she also got a part in the show as well.
Unfortunately, according to Heather, Gretchen isn't telling the truth.
"Gretchen told me that she was offered a part on this show," Heather tells the women, "And he a producer for the show said, 'No. She wasn't offered anything.'"
Of course this gives Vicki Gunvalson reason to go after her frenemy.
"She's a liar face?" Vicki asks.
In addition to all of the Gretchen drama, Vicki tries to find out who Brooks Ayers is now dating.
"A friend of one of your daughters is dating Brooks," Vicki says as she confronts another woman. "And I just want to know who the bitch is."
The Real Housewives of Orange County airs on Mondays on Bravo at 8/7c.