WATCH: Porsha Stewart Claims Control Freak Kordell Didn't Want A Divorce!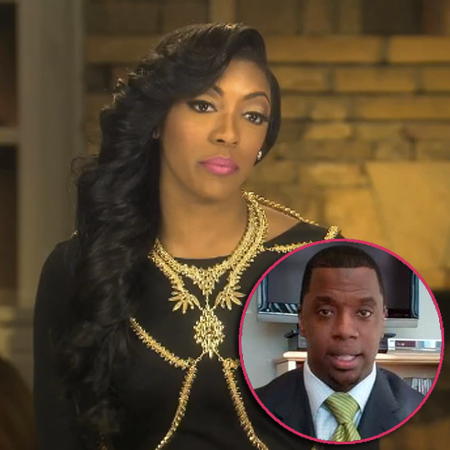 Real Housewives of Atlanta star Porsha Stewart kept a few secrets from her family, recently admitting that she was communicating with her estranged ex Kordell Stewart – even after he filed for divorce.
In a new preview for Sunday's episode, Porsha reveals she was apprehensive about telling her protective family that she's reopened the lines of communication with Kordell.
"My family, I knew that they were protective over me, but they have stepped up and have been extremely protective of me since the divorce. If they had their way they would wipe Kordell off the face of the earth, and I would never have any contact with him ever again," she told the Bravo cameras.
Article continues below advertisement
Porsha tells her family that she reached out to find "some closure."
"He said he did not want the divorce," she claims.
"That doesn't make sense," her family says.
"He said, either you come home or you leave and fend for yourself," Porsha reveals.
Porsha's family is not surprised by his reaction, knowing he was a different person behind closed doors.
"In Kordell's case, my wife is my possession, under my ownership and all that kind of thing," her mom notes.
Kordell's reaction was just the closure that Porsha needed to proceed with the divorce, which was finalized on Dec. 5.
"I really think, now, looking back, that it wasn't a good idea to reach out to Kordell. I'm not trying to be controlled by him and manipulated, so for me, at this point, I really want this divorce to be over so I can just move forward with my life," she reveals.
Watch the preview for the upcoming episode of The Real Housewives of Atlanta.