Oscar Pistorius Trial: Judge Orders Olympian To Undergo Psychiatric Evaluation, In Move Expected To Stall Trial For As Much As 2 Months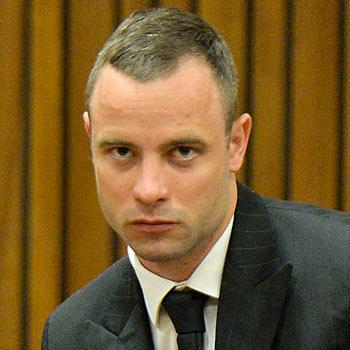 Two months.
That's how much time could be added to the Oscar Pistorius murder trial, after Judge Thokozile Masipa on Wednesday granted the prosecution's request for the athlete to undergo extensive psychiatric evaluation in an attempt to determine if his mental health could be tied to the fatal shooting of girlfriend Reeva Steenkamp last year.
Prosecutor Gerrie Nel made the surprising request in South Africa's Pretoria court Tuesday, after forensic psychiatrist Dr. Meryl Vorster testified on Monday that Pistorius has suffered from severe anxiety issues for years, tracing back to the amputation of his legs when he was an infant.
Article continues below advertisement
MORE ON:
Celebrity Justice
While experts have said that Nel's prosecution has given them the edge through more than 30 days of court time, Pistorius could stand to benefit should he be classified as mentally ill by evaluators.
Watch the video on RadarOnline.com
Visit NBCNews.com for breaking news, world news, and news about the economy
As we previously reported, Vorster Monday testified that the sprinter and his siblings were conditioned "to see their external environment as threatening" by their mother, which "added to the anxiety" he already carried around trying to appear as normal as possible at his parents' urging after his legs were amputated. Vorster said that the surgical procedure on the 11-month-old would have been "perceived as a traumatic assault" Pistorius might have carried with him into his later years, as he was unable to speak or process the events.
As we previously reported, should Pistorius be convicted of premeditated murder, he could be sentenced up to life with a 25-year minimum sentence. If convicted of murder, he could face up to 15 years in custody.
The 10 Most Sensational Celebrity Murder Cases
The judge said the trial, which began March 3, would reconvene next Tuesday to suss out what type of examination the disgraced Olympian, 27, will be ordered to undergo, be it a 30-day stint at a govt.-run facility, or outpatient treatment, which the judge has previously said she'd favor.