Oscar Pistorius Trial: Expert Testifies That Runner Suffered From Intense Anxiety After Tumultuous Upbringing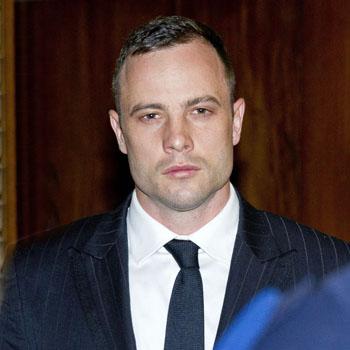 A forensic psychiatrist taking the stand in the Oscar Pistorius murder trial Monday, said that the paralympian suffered from an intense anxiety disorder tracing back to his childhood, testimony that favorably dovetails with the defense's argument that the runner was a victim of his own paranoia in the shooting of his girlfriend, Reeva Steenkamp.
Dr. Meryl Vorster, testifying at South Africa's Pretoria court Monday, said that the 27-year-old runner and his siblings were conditioned "to see their external environment as threatening" by his mother, which "added to the anxiety" he already carried around trying to appear as normal as possible at his parents' urging.
Article continues below advertisement
Of his mother, Sheila — who the sprinter said in testimony, "Everything I learnt in life, I learned from her" — Vorster said that she'd taken to drinking following her divorce from his father, Henke.
Vorster said that Pistorius' double amputation as a baby would have been felt as a "traumatic assault" he might have carried with him into his later years, as he was unable to speak or process the events.
"He was too young to understand why: his mother could not have comforted him because he was pre-language phase," she said. "It would been perceived as traumatic assault."
She added that Pistorius — "who was devastated that he killed his girlfriend" — likely harbored paranoia all the time, regardless of whether there was a sense of danger.
"Overall, Mr. Pistorius appears to be a mistrustful and guarded person," she said.
Article continues below advertisement
Watch the video on RadarOnline.com
Vorster, echoing what the defense has been stressing in their arguments, said that the athlete's predilection of fight over flight was attributable to his disability.
On cross-examination, Vorster said she didn't think was Pistorius suffered from mental illness, and that he could tell right from wrong, regardless of his anxiety, as the situation doesn't necessarily alter one's sense of realism.
Watch the video on RadarOnline.com
As we previously reported, should Pistorius be convicted of premeditated murder, he could be sentenced up to life with a 25-year minimum sentence. If convicted of murder, he could face up to 15 years in custody.