U.S. Ice Skater Mirai Nagasu Reveals How She Competes On Her Period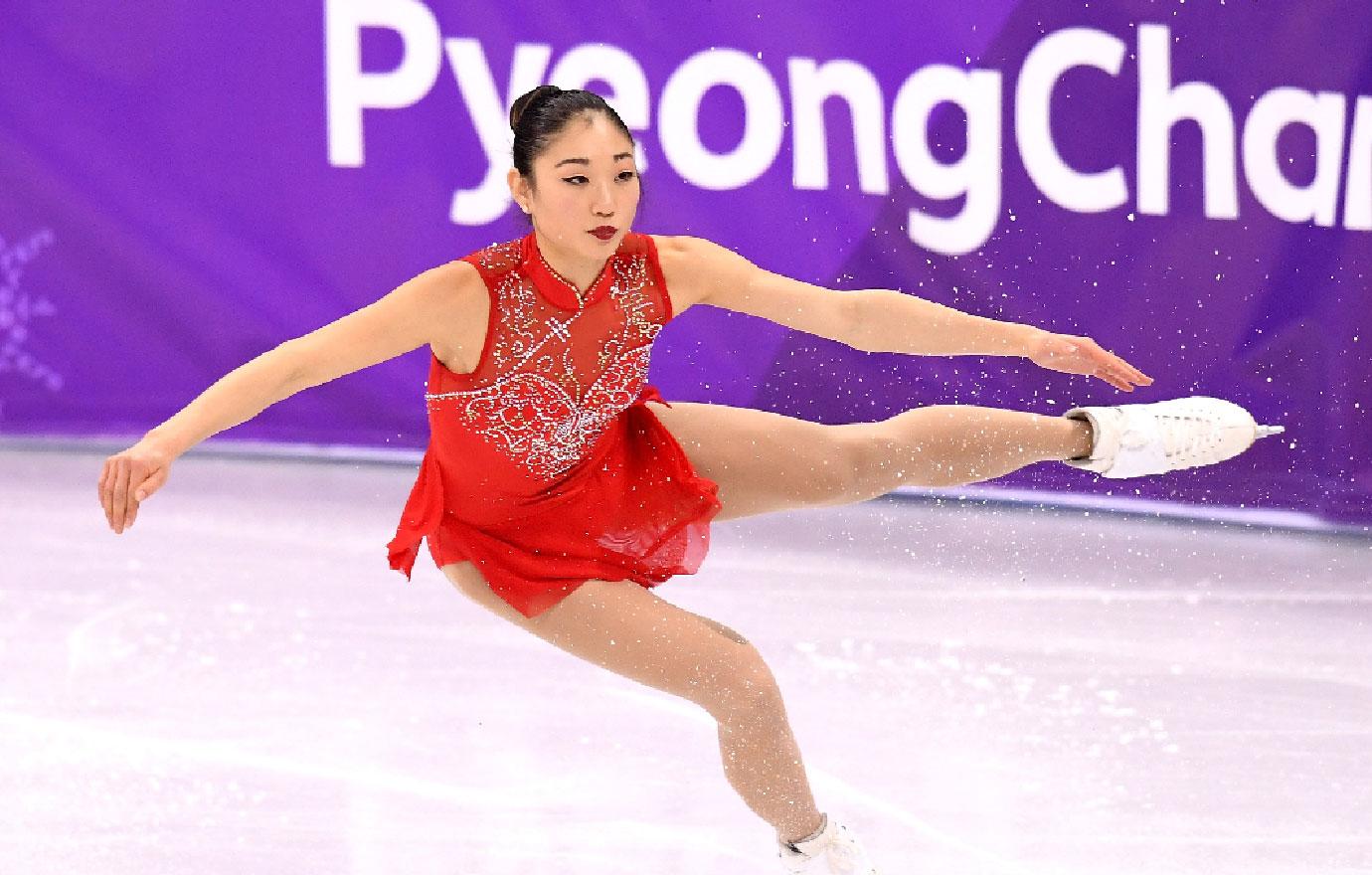 American figure skater Mirai Nagasu has revealed how she copes with her period during a competition.
During the Olympics, the athlete who won a bronze medal in the team event but flopped big time in the individual competition, finishing tenth, gave a reporter a big TMI moment!
Nagasu, 24, didn't blame her poor performance last week on her time of the month, as she revealed to Cosmopolitan that she didn't get her period during the Games.
Article continues below advertisement
It arrived while she was on her way to PeyongChang, South Korea, she disclosed.
The veteran ice skater added, "It's really not that big of a deal. You just stick a tampon up there."
Nagasu became the first American female figure skater to land a triple axel at the Olympics earlier this month during the team event.
Later, she got very candid later about being a female athlete, noting, "Periods can induce cramps for me, which I find exercise helps alleviate."
The ice queen said In order to prevent or contain leaks she wears panty liners for an extra layer of protection "to protect your underwear."
What happens if she leaks on the ice? Mirai said, "You just have to pretend like it never happened."
Nagasu has experienced the highs and lows of the Olympics, thrilling fans in the team competition but falling far short in the individual event in which all three U.S. women failed to win a medal. Bradie Tennell and Karen Chen also did poorly as Russian Alina Zagitova, 15, took the gold.
Article continues below advertisement
Nagasu startled a Sports Illustrated reporter by shrugging afterwards, "I enjoyed myself, and I thought of this as my audition for Dancing With the Stars."
"I would like to be on Dancing With the Stars because I want to be a star," Nagasu declared.
The figure skater, who aborted her triple axel in a humiliating free skate mistake, "fluttered through the interview like a butterfly at a funeral, oblivious to everything happening around her," the SI journalist wrote. "Bizarre only begins to describe it.
She even took shots at other skaters, though it was unclear if she even realized she was doing it."
Nagasu, who went to the Olympics after fellow U.S. skater Ashley Wagner didn't make the team, claimed losing the individual event didn't bother her.
"I saved the team event, with fellow U.S. skater Adam Rippon and the Shibutanis ice dance team," Nagasu said. "We were about to lose our medals. So today I put my bronze medal in my pocket. Here she is! And I said, 'Mirai, you've done your job already. This is all just icing.'"
We pay for juicy info! Do you have a story for RadarOnline.com? Email us at tips@radaronline.com, or call us at (866) ON-RADAR (667-2327) any time, day or night.