Manti Te'o Hoax Perpetrator: 'I've Recovered From Being Gay'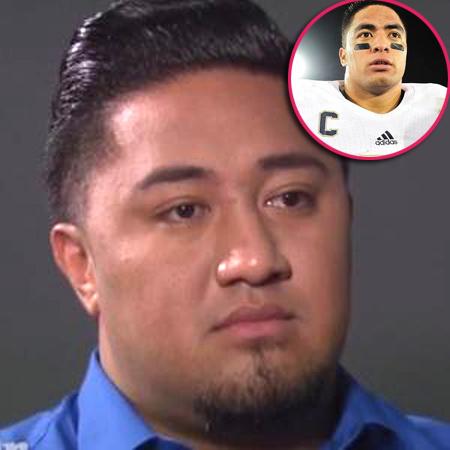 Ronaiah Tuiasosopo told Dr. Phil Thursday that he's "recovered" from being gay, which led him to mastermind the phony girlfriend fiasco that had college football standout Manti Te'o at the center of the country's attention earlier this month.
"You've heard of recovering drug addicts?" Tuiasosopo told Dr. Phil. "It takes a lot of courage to stand and say that to recover from homosexuality and this type of thing.
Article continues below advertisement
"Not just that, but coming back to your real life, as hard of a task it is, I'm going to do all that I can to live right.''
Tuiasosopo said said Te'o "had no involvement" and "did not know anything" in the hoax, and that he cared deeply for Te'o.
"As twisted and confusing as it may be, yeah, I cared for this person," he said. "I did all that I could to help this person become a better person, even though I wasn't getting nothing out of it."
Dr. Phil told The TODAY show Tuiasosopo is "a young man that fell deeply, romantically in love" with the college football star.
"I ask him straight up, 'Was this a romantic relationship with you?'" Dr. Phil said. "And he says, 'Yes.' I said, 'Are you then, therefore, gay?' And he says, 'Well, when you put it that way, yes.'"
Tuiasosopo, a 22-year-old California native, later amended his response to "I am confused," Dr. Phil said, adding that Tuiasosopo "had a number of life experiences that damaged this young man in some very serious ways.''
As we previously reported, Te'o's purported late girlfriend Lennay Kekua didn't actually exist, a hoax Tuiasosopo later admitted to, and the All American defender said all along he had nothing to do with.
In his chat with Katie Couric earlier this month, the NFL-bound linebacker said he's heterosexual.
The second in the two-part interview with Ronaiah Tuiasosopo airs Friday on Dr. Phil.
Watch the video on RadarOnline.com