The Little Couple Cancer Diagnosis: Dr. Jen Arnold's Husband Says 'It Scares The Hell Out Of You'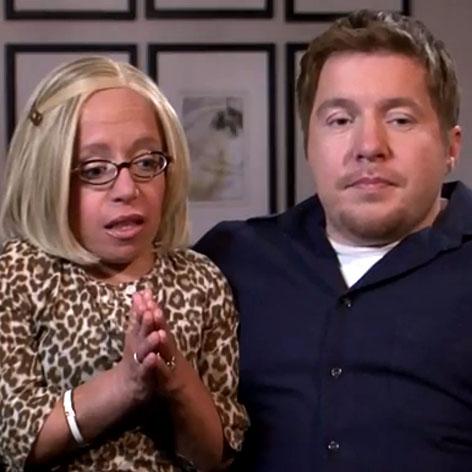 Article continues below advertisement
"When you first hear it, hear cancer, my heart sank," her husband Bill Klein revealed.
"There's nothing you can do. It scares the hell out of you."
Struggling with emotions, but projecting an upbeat attitude, Jen explained why they chose to share her illness on their show.
"It was not something we expected nor foresaw but unfortunately have to deal with. Clearly we don't want my cancer diagnosis to overshadow in any way the adoption of our daughter," she admitted about little Zoe, the new sister to their son Will.
"That's what's getting me through this cancer diagnosis," she said and told the cameras that of course they're sharing the details because "It's just another part of our lives."
The Little Couple airs Tuesday at 10/9c on TLC.