Lindsay Lohan's The Canyons Has 'An Ugliness & A Deadness To It', Says Festival Insider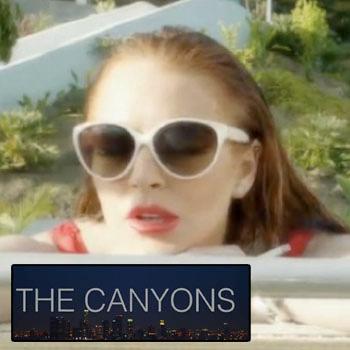 So much for Lindsay Lohan's career comeback.
On the heels of the Sundance Film Festival refusing to accept her independent erotic thriller, The Canyons, another festival is reportedly also dissing the Paul Schrader-directed film.
An insider with The South by Southwest® (SXSW) Conferences & Festivals tells The Hollywood Reporter that the low-budget film has "an ugliness and a deadness to it."
Sources also tell THR that SXSW has joined Sundance in rejecting the film, saying it suffers from significant "quality issues."
Article continues below advertisement
Canyons producer Braxton Pope told THR the filmmakers are still awaiting official word from festival organizers.
The film – which comes in the wake of Lindsay's critically-panned turn in the Lifetime bio-pic, Liz & Dick, features Lindsay naked and participating in a group sex scene.
As RadarOnline.com has previously reported, the producers of The Canyons are considering releasing online racy sex scenes featuring the embattled actress, because the project doesn't have a theatrical release date.
"Producers of the movie are freaking out because The Canyons doesn't have a distributor to release it theatrically. The Sundance Film Festival turned it down, and the only buzz the movie is getting is Lindsay Lohan's four-way sex scene, in which she is fully nude," a source tells RadarOnline.com
"Producers are considering leaking a snippet of the sex scene online, or to a tabloid website in the hopes that would secure a distributorship deal," the source says.
Lohan was paid a paltry $100 per day for her role in the independent flick.
youtube