Tom Brokaw Slams Lindsay Lohan: She Ruined The White House Correspondents' Dinner!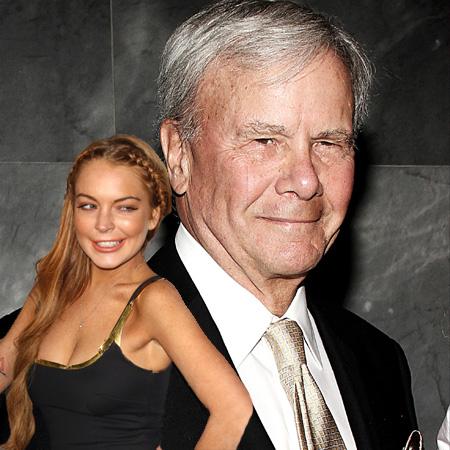 Ouch! Tom Brokaw, explaining why he no longer thinks the White House Correspondents' Dinner has any credibility, said seeing troubled starlet Lindsay Lohan at the bash last year was the last straw for him.
Brokaw told POLITICO the dinner used to be a much more formal night shared between those in politics and journalism until the mid-70s, when Saturday Night Live cast members such as Chevy Chase and John Belushi began to attend. In their case, Brokaw said, the celebrity invites made sense because the irreverent comedy cast focused on political and social humor of the times.
Article continues below advertisement
The trouble came when the affair became "more of a tabloid kind of dinner," Brokaw said, mentioning Fawn Hall (of Iran-Contra affair fame) as one of the first outsiders to take center stage at the once-dignified evening.
The legendary newsman said he stopped attending the event due to the new faces, the "sophomoric humor," the new trend of drunken revelry and people trying to get their picture with him. He said he would watch it on C-SPAN, but he continued to dislike what he saw.
"The breaking point for me was Lindsay Lohan," Brokaw said. "She became a big star at the White House Correspondents' Dinner -- give me a break.
"There is more diginty at my daughter's junior prom than there is what I'm seeing on C-SPAN here."
Watch the video on RadarOnline.com
The 26-year-old actress was invited to last year's event by Fox News personality Greta Van Susteren.