Oh, Baby! LeAnn Rimes 'Wants A Little Girl, Badly,' Says Eddie Cibrian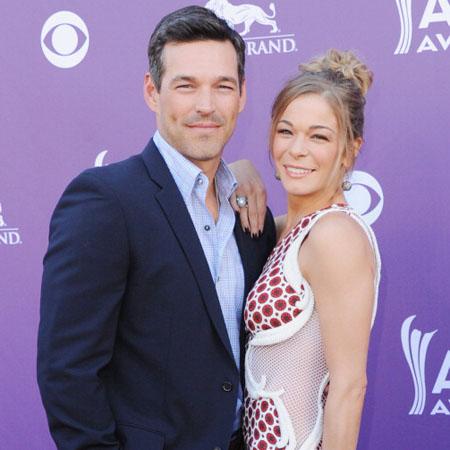 LeAnn Rimes wants to have a little girl "badly."
The 31-year-old country singer admits she and her husband Eddie Cibrian - who have been married since 2011 - regularly speak about having a baby together, revealing she'd be over the moon if she could have a daughter.
"I think about it often. We talk about it," Rimes told Extra.
Cibrian - who has two sons, Mason, nine, and Jake, six, with his ex-wife Brandi Glanville - added: "She wants a little girl, badly."
Article continues below advertisement
"We practice often," the actor said.
Although they hope to start a family, Rimes isn't quite ready.
"Right now, I'm actually ending a record deal that I've been in since I was 11, so 20 years at the same label. That ends next month, so, yeah, it's exciting. I'm trying to lay out the land and figure it all out for the next 10, 20 years of my life.
"I don't want to have one until I have that figured out," the "Spitfire" singer explained.
"One step at a time. It's like starting my life all over again. That's kind of, like, my original baby."
The couple went public with their relationship after it was revealed that they began an affair while starring in their 2009 Lifetime movie, Northern Lights.
Rimes and Cibrian are currently shooting their VH1 reality series.
He said the reason they decided to do the series is because "a lot of people assume that they know who we are just because what they read in the tabloids and all that fodder. We wanted to give them a little glimpse to the opposite side of all of that, into our personality."
Rimes added, "You really get the sense of our lives and the normalcy… it's nice to work together. I've heard some crazy rumor … we don't fight on set."