Leah Messer Breaks Down After Losing Custody Of Daughters Amid Monster Mom Behavior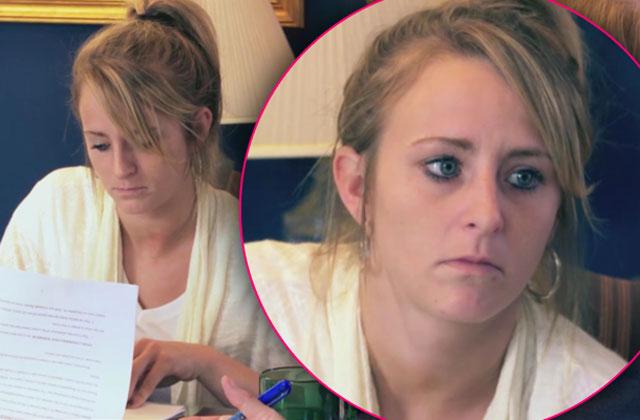 Leah Messer's monster mom behavior finally caught up with her. In a Teen Mom 2 sneak peek, Messer breaks down when she learns she will no longer have full custody of her twins.
"The custodial responsibility had been flipped to the father," Messer's lawyer Lyne Randon told the mother-of-three. "The judge tried to say his goal was to make sure the kids got to school on time."
Although Messer has custody Friday through Monday, she is allowed to drop her daughters off to cheerleading and gymnastics on Thursdays because of how involved she is in their extracurricular activities.
Article continues below advertisement