'Teen Mom' Leah's Sad Childhood: Mom Filed For Bankruptcy While Family Survived Off Food Stamps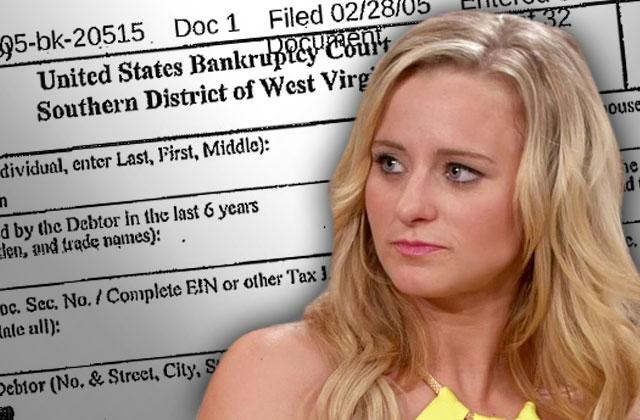 With a second divorce, rehab, and a bitter custody battle, Leah Messer has had a rollercoaster year. But the Teen Mom 2 star, 23, is used to hard times.
When Messer was a child, her mother, now 41, filed for bankruptcy as the family struggled to survive on food stamps, RadarOnline.com can exclusively report.
According to U.S. Bankruptcy Court documents obtained by Radar, Delta Dawn Spears— who was just 17 when she welcomed daughter Messer back in 1992— had just $200 in her bank account when she filed for chapter 7 bankruptcy in 2005.
Article continues below advertisement
READ THE SHOCKING COURT DOCUMENTS
The single mother was unemployed, only receiving income from meager child support checks, the documents reveal.
Fortunately, Spears was able to feed her three children, including Messer, then 12, and her younger brother and sister, with $465 a month in food stamps.
On top of regular expenses, Speaks claimed she was in a heap of debt. She owed nearly $6,000 in unpaid medical bills, in addition to $35,000 for the family's West Virginia mobile home.
Thankfully, Spears was discharged four months after initially filing papers.
Sadly, her daughter continued down a troubled path. Just four years later, Messer became pregnant with twins at age 16 by her boyfriend of one month, Corey Simms.
Now, Messer is twice divorced with three daughters: 6-year-old twins Ali and Aleeah, and 3-year-old Addie. She completed rehab last year, but now seems to be on her way back from the brink.
"There is nothing like being a single mom of 3," she recently told fans. "I wouldn't change it for the world."