'Teen Mom' Leah Shows Off Daughter's Breakfast After New Monster Mom Allegations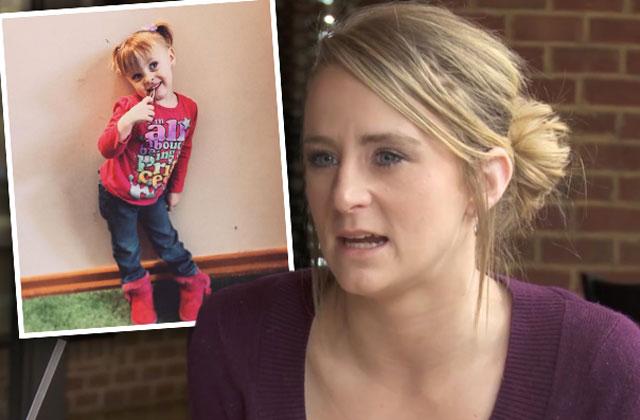 Leah Messer never lets her kids go hungry— and she has proof!
Four days after the 23-year-old neglected to feed her three daughters breakfast on the season premiere of Teen Mom 2, she showed off her youngest child Addie's morning meal on Instagram.
"Mommas baby wanted pancake and sausage on a stick, yogurt, and strawberries for breakfast!" Messer boasted today in the sweet photo's caption. "She is so happy."
Article continues below advertisement
Indeed, the MTV reality star's 3-year-old daughter with ex-husband #2, Jeremy Calvert, 27, looked pretty pleased with her plate, though it looked as if the strawberries had been left behind.
As Radar reported, Messer looked like a monster mom on her show this week, refusing to feed her hungry, crying 6-year-old twins before they drove off to school.
"I'm cold and I don't have nothing to eat," sobbed Grace in the car. "You never get us up for breakfast!"
Messer later defended her behavior, claiming Grace acted like a "drama queen" and that they can eat breakfast at their West Virginia school.
"I am a GREAT MOM!" she tweeted.
After losing primary custody of the twins to her ex, Corey Simms, 26, last year, the former couple now shares equal time with the girls.