Kendall Jenner Fires At Kylie For Ditching Family For Tyga: 'I Hate Her So Much!'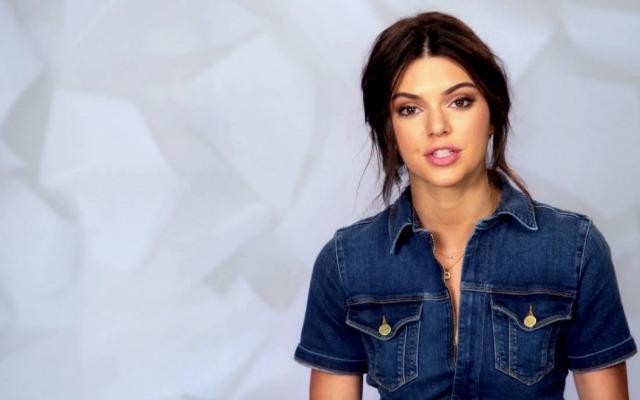 Kylie Jenner chose her boyfriend over family on this week's Keeping Up With the Kardashians, as she clashed with her sisters by bringing Tyga on a girls' vacation to St. Barts.
Before the drama-packed getaway, Kendall Jenner blasted Kylie, 18, to their dad Caitlyn Jenner for leaving a bonding day at the racetrack once Kendall arrived.
"I actually can't believe that Kylie is leaving right now," Kendall, 20, said. "We never get to spend time with each other. She doesn't have her priorities straight."
Article continues below advertisement
Although Kendall was excited to spend time with her younger sister during the family's vacation to St. Barts, trouble hit when Kylie brought Tyga, 26, on the trip.
"I hate her so much sometimes," Kendall fired. "Having him around takes Kylie away from me. Spending time with me isn't important to her."
Although Kourtney, Kim and Khloe Kardashian felt the same way as Kendall, it didn't stop Kylie from ditching the family the entire trip to spend alone time with her boyfriend.
"She has to make an effort to be with us," Khloe said, as Kim added, "It was specifically a girls' trip and we had said that."
But Tyga, who was reportedly busted cheating on Kylie, wasn't the only one stirring up drama, as Kourtney's ex Scott Disick ruined her trip without even being there!
"People keep telling me that Scott has gone out of town," Kourtney, 36, said of her ex. "There is nothing I could hear that isn't worse than anything else I've heard."
Article continues below advertisement
Kourtney spent the rest of the vacation "stalking" the many women Scott partied with during his trip.
Kim, 35, said in her confessional, "This is the first trip without him and he's still causing a problem. Every time Kourtney makes a move to better herself he does something to get her attention and that just makes me sad."
Also on the episode, Kris Jenner still came under fire for giving Khloe's ex-husband Lamar Odom her new number.
Kim fired at the momager, "Her talking to Lamar and you saying, 'Lamar deserves a second chance,' that is so wrong. That's being a bad mother."
When Kris, 60, responded how Kim's "words hurt," Kim shot back, "The truth hurts! Even for them to speak is not healthy for Khloe. She's moved on and you solely are pulling her back."
When Kris told Kim to move out of her house, the then-pregnant reality star said, "What a nice mother she is, putting out a mother and a child. Kim will gladly move out!"
Article continues below advertisement
Watch the video right here on RadarOnline:
Tensions continued during the trip, as Lamar, 36, gave an interview explaining how Khloe is still his wife and how they will always love each other.
"Everything Lamar is saying is true, I do love Lamar," Khloe, 31, said in her confessional. "Lamar is all talk and no action. For two years I've wanted Lamar to show me some effort, but nothing ever changes. It makes me sad because I still believe he's my soul mate. Sometimes we lose our soul mates and that's okay."
Despite Kris' actions, Khloe and Kim forgave their mother for siding with Lamar.
Khloe explained, "Her intensions were good. At the end of the day, we both love Lamar and I love that love she has for him."
Keeping Up With The Kardashians airs Sundays at 9pm EST on E!.