Sexy Or Stomach-Turning? The Kardashians' 20 Most Naked Moments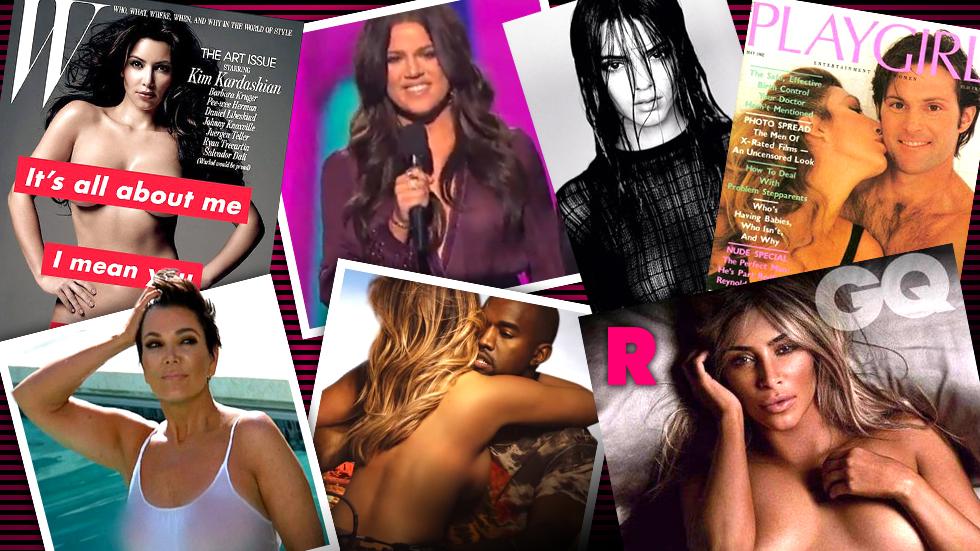 Kim Kardashian's recent splash in Paper magazine is just one of the naked moments in her famous clan's flaunt-it-all history. While not every family member shows as much as Kim, it's clear the Kardashians and Jenners are all about the naked truth. Just click through RadarOnline.com's gallery to relive all the unclothed (or barely-clothed) times!
Article continues below advertisement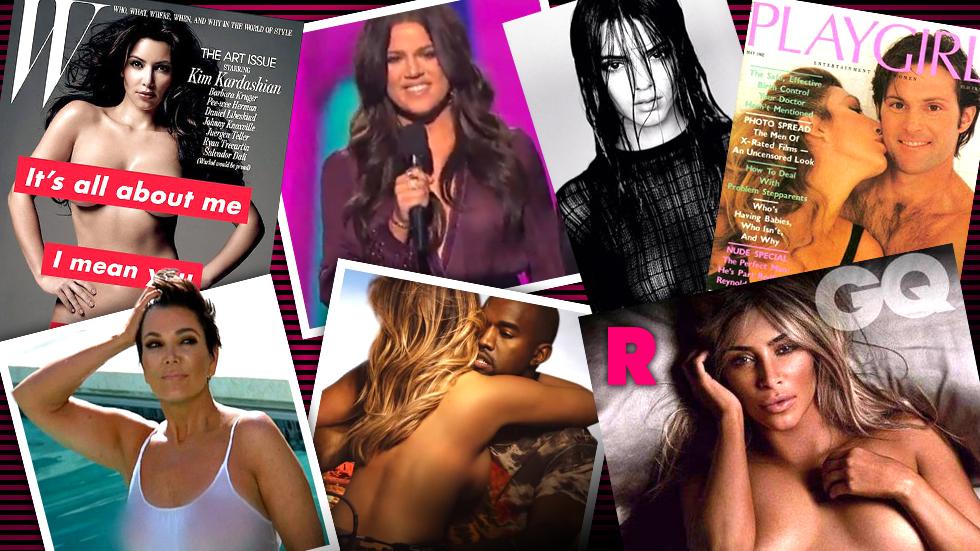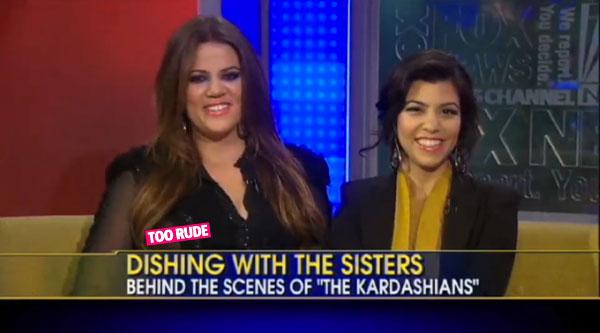 Khloe Kardashian: The funny Kardashian sister has had some nip slips of her own! Here, a see-through blouse revealed her nipples on an episode of Fox & Friends.
Article continues below advertisement
Kim Kardashian: The family sex bomb donned silver body paint for the November 2010 issue of W magazine. Kim didn't like the photos and said on KUWTK that she would "never go naked again." She soon broke that vow.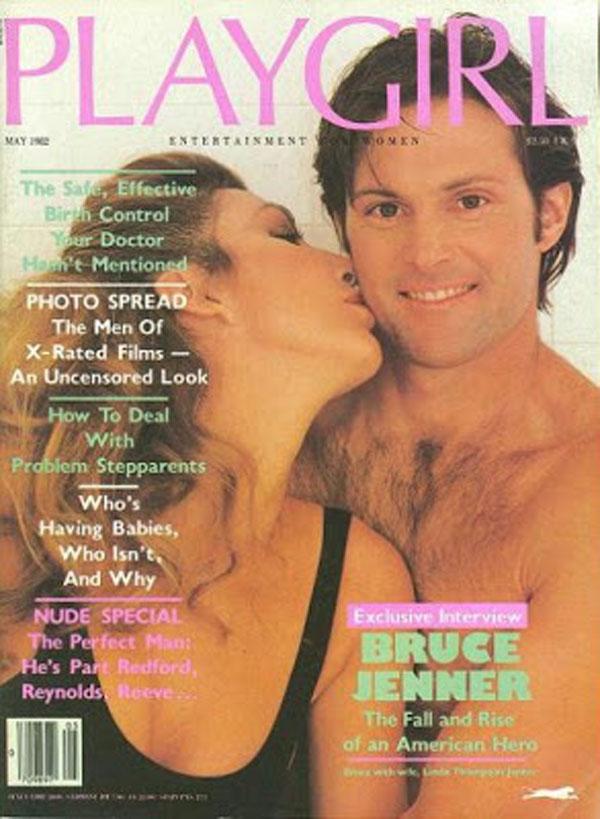 Bruce Jenner: He's now going through quite a TRANSformation, but back in the day, the KUWTK patriarch was an Olympic God who pulled out all stops to exploit his hunk image into the '80s. Bruce posed for the cover of Playgirl in 1982 with his second wife Linda Thompson. He didn't take it all off—but posed shirtless with Thompson kissing him to promote the article inside.
Article continues below advertisement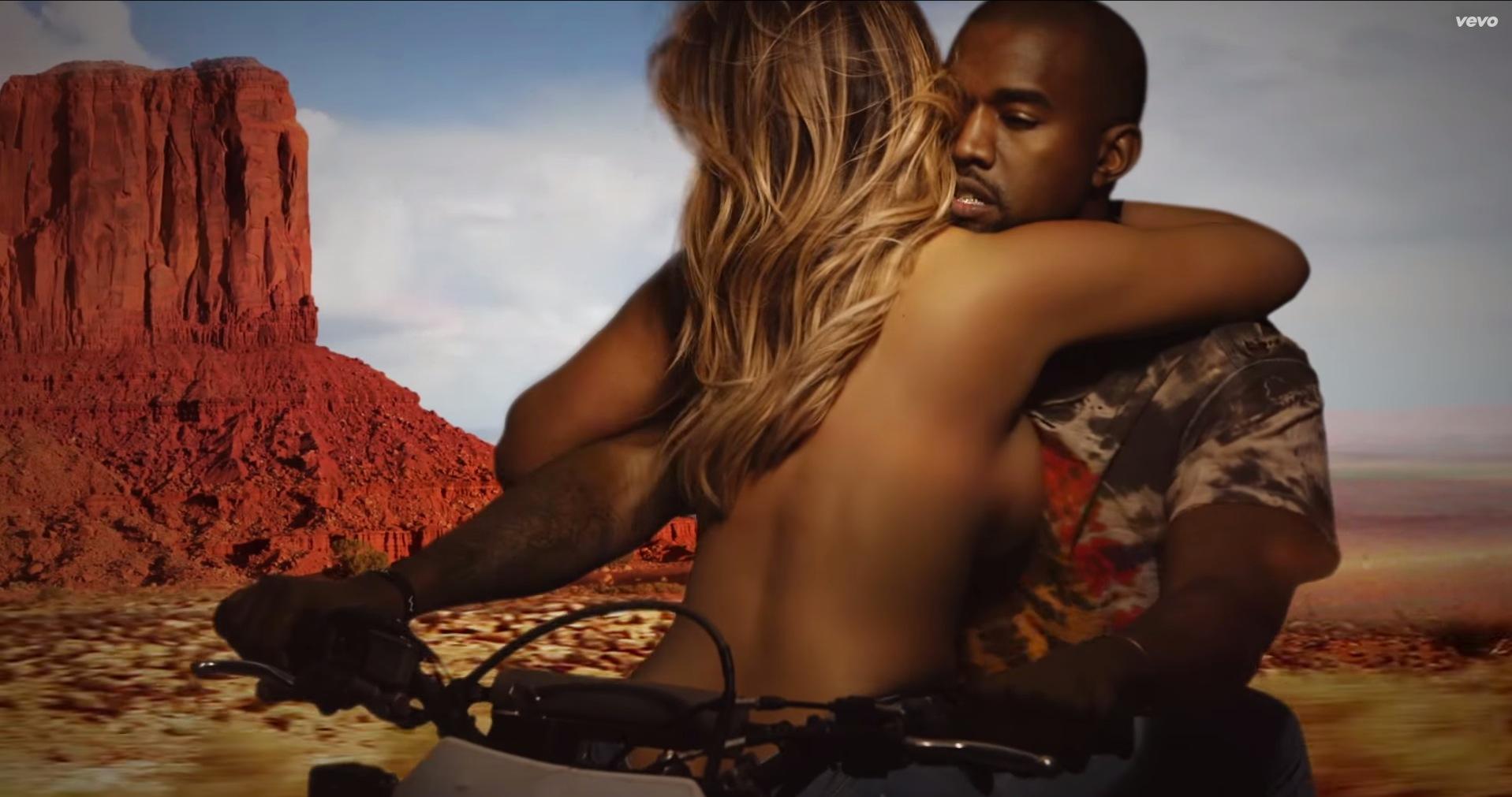 Kim Kardashian: Kim was thrilled to go topless and bounce around on Kanye West's motorcycle as he rapped about threesomes and casual sex for his risque "Bound 2" music video. The clip sparked lots of parodies and haters who charged that it was tacky. But Kris Jenner raved that she was "extremely proud" of daughter Kim and the "incredibly artistic" West.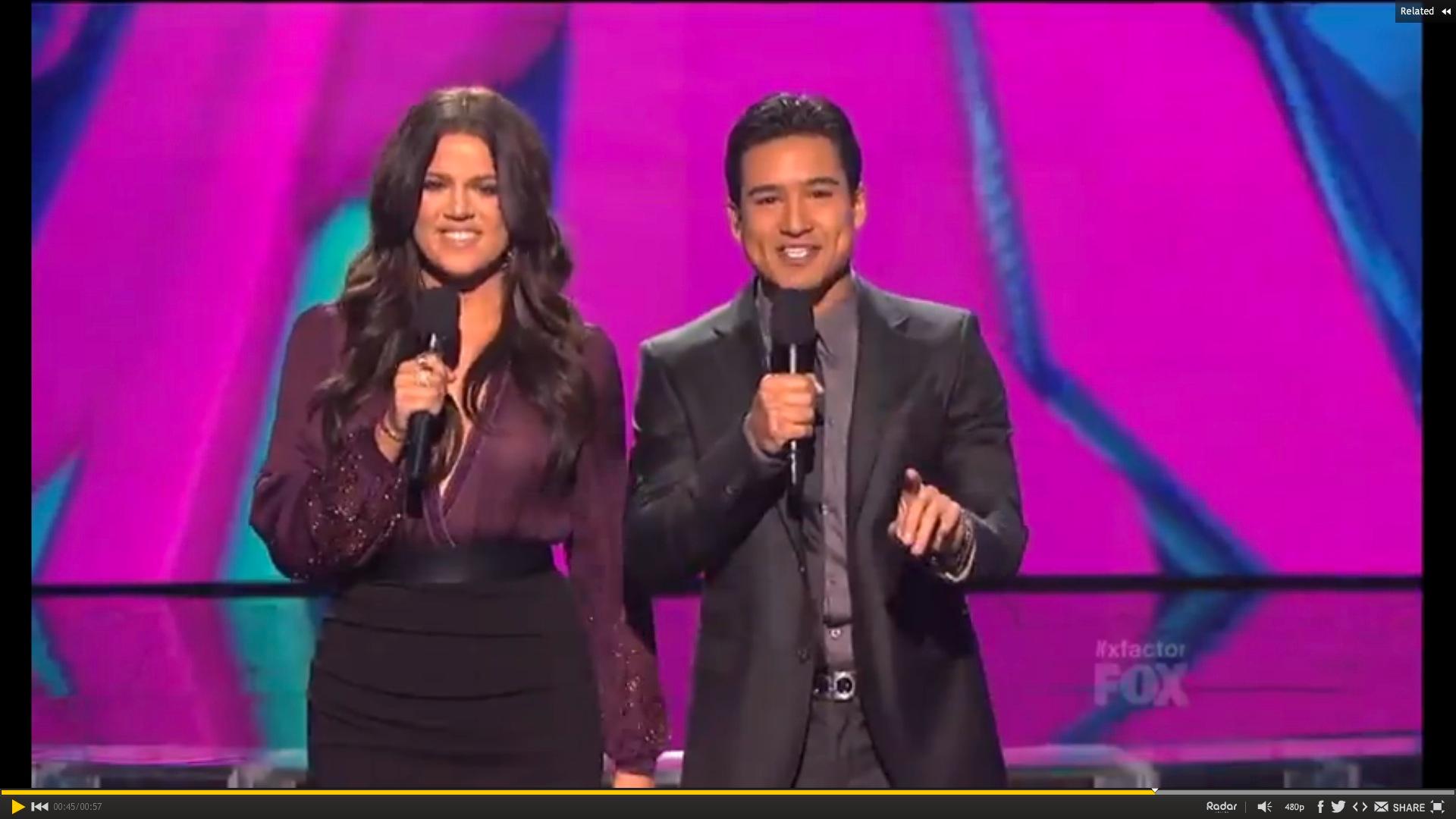 Khloe Kardashian: X marks the spots! Khloe flashed her nipples again when she was co-host of the U.S. version of The X Factor and judge Simon Cowell even teased her about it. Did she do it on purpose? If so, the indecent exposure didn't work; Khloe soon lost her job on the FOX show.
Article continues below advertisement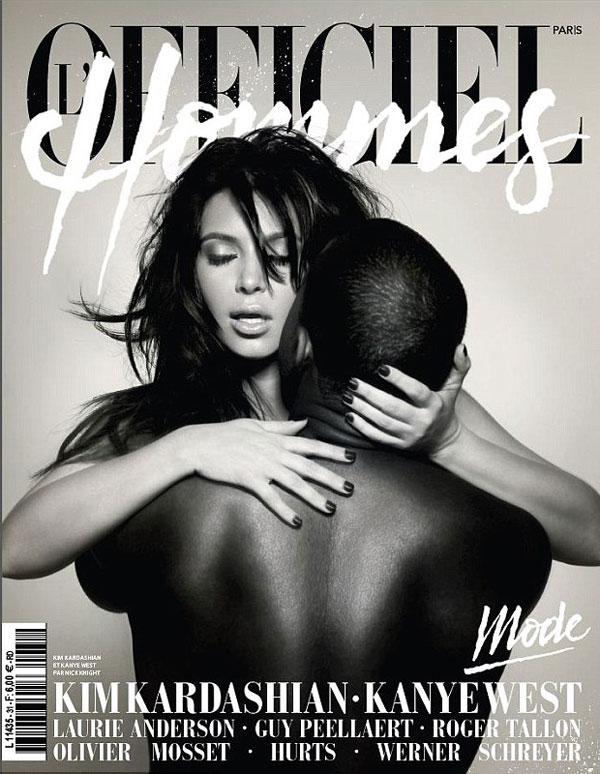 Kim Kardashian: Another art piece? Famed photographer Nick Knight took racy pictures of Kim and then-fiancee Kanye West in February 2013 for L'Officiel Hommes magazine.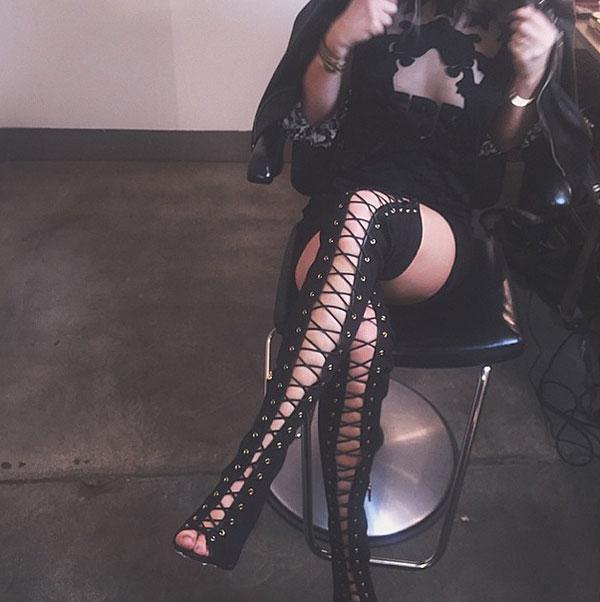 Kylie Jenner: The youngest member of the Kardashian/Jenner clan has raised eyebrows with her suspiciously huge lips and in November 2014, she posted a sexy Instagram photo of herself looking like a dominatrix! Sporting black gladiator shoes laced way up and flashing cleavage, Kylie, 17, appeared to be following in Kim's boobsteps—er, footsteps.
Article continues below advertisement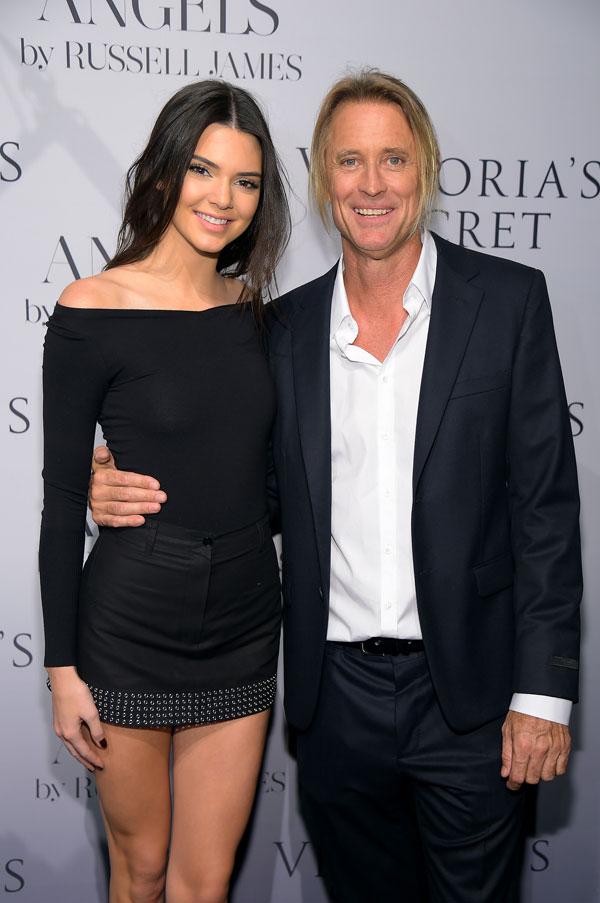 Kendall Jenner: The model, 18, posed in the buff for photographer Rusell James' Angels book. But no one in her family thinks she's too young for this. In fact, sister Kourtney was so proud she posted one of Kendall's risqué Angels shots on her Instagram account.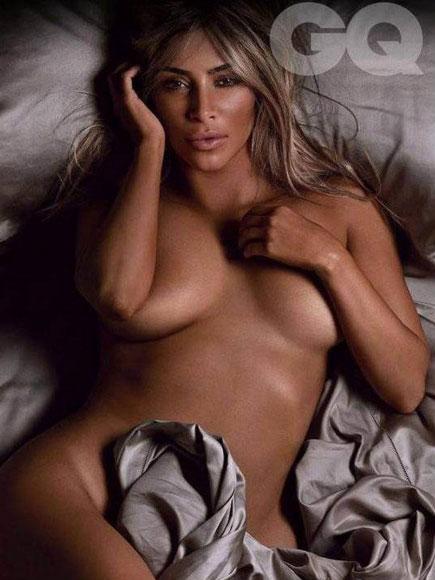 Kim Kardashian: The KUWTK star took it all off again for British GQ's October 2014 issue. She writhed around on silk sheets and cooed to the magazine, "My husband Kanye and I have an amazing sex life."
Article continues below advertisement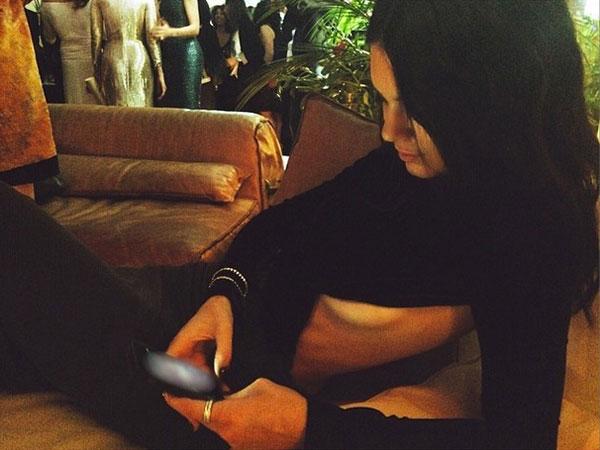 Kendall Jenner: Kris and Bruce Jenner's teen daughter apparently thought her followers on Instagram would like to see a photo of her dressed in black with side boob (and scary skinny ribs!) prominently visible. The model captioned the picture with, "A little side boob never hurt nobody."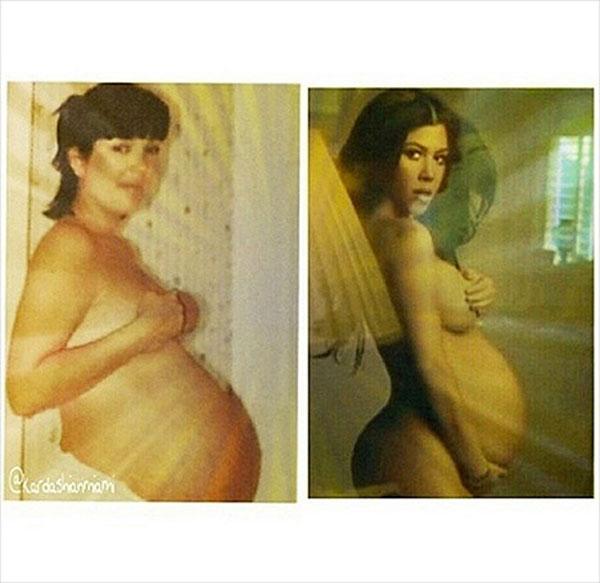 Kourtney Kardashian And Kris Jenner: How Demi Moore! Although Kourtney is much more reserved than her sisters, the reality star, pregnant with her third child by longtime partner Scott Disick, shared a photo of when she was pregnant with son Mason and posed naked just like Moore in Vanity Fair. Kourtney also included a pic of mom Kris Jenner pregnant with her in a similar nude expecting pose. "I got it from my mama," Kourtney wrote.
Article continues below advertisement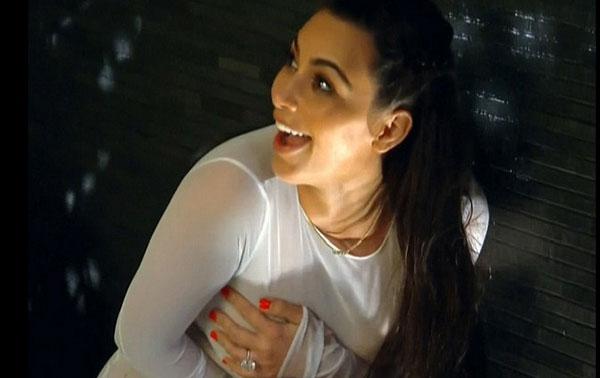 Kim Kardashian: Kim's penchant for nudity put her in an awkward position when, during a family trip on KUWTK, viewers saw her doing a selfie photo shoot for Kanye West while wearing a wet, see-through white dress. Stepbrother Brody Jenner accidentally saw Kim naked and later admitted to his sister-in-law that he got a little too excited: "maybe just a half-chub."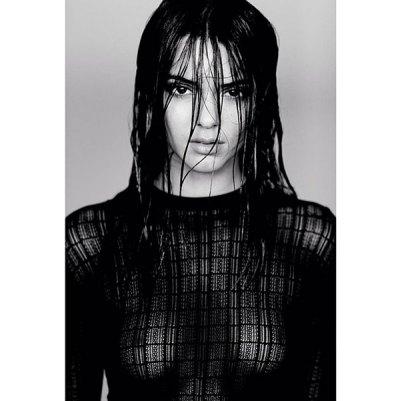 Kendall Jenner: Editorial or exhibitionism? The busy model's headlights were flashing through a black netted top in the 2013 Love magazine. Mama Kris Jenner has said that because Kendall has chosen to be a model, showing some skin comes "with the territory."
Article continues below advertisement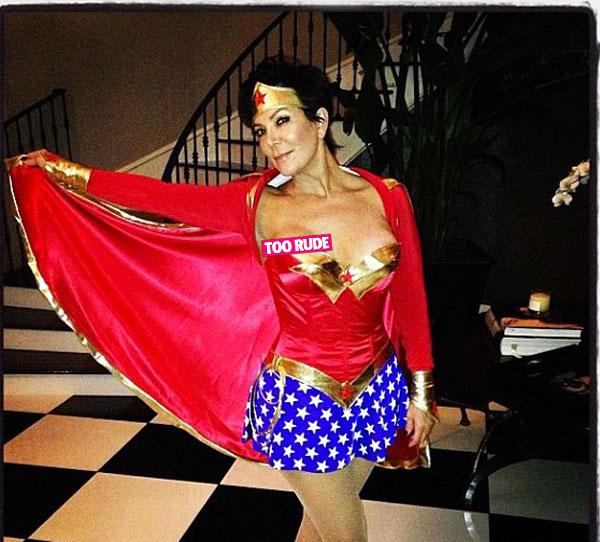 Kris Jenner: The KUWTK matriarch posted a picture on Twitter in which she was dressed up as Wonder Woman—but apparently didn't realize she'd had a nip slip. Daughter Khloe reshared it, writing, "Hi, nips. That's my mom."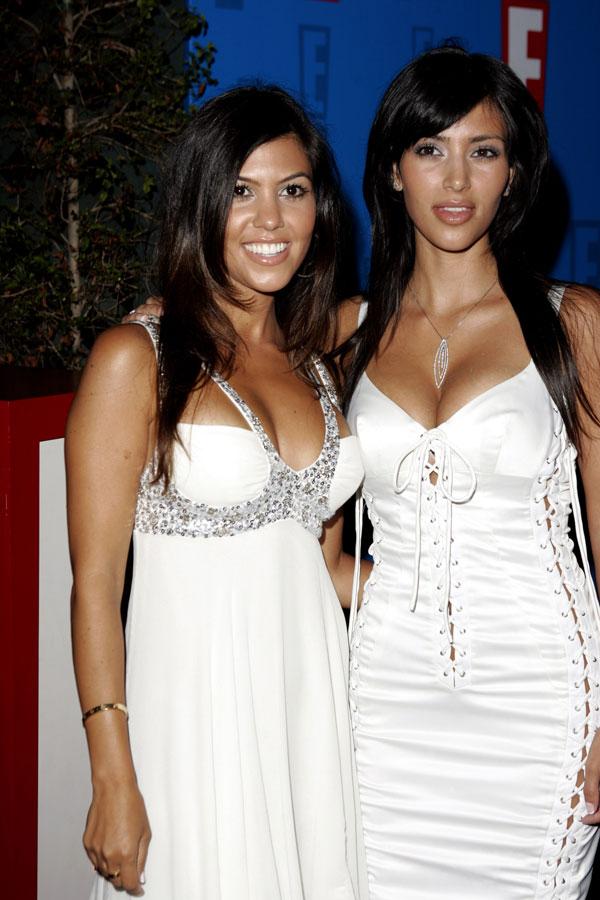 Kim And Kourtney Kardashian: According a 2007 NY Daily News report, underage nude pictures of both Kim and Kourtney were offered for sale to the media. The photos were allegedly taken when Kim and Kourtney were just 16 and 17 years old. After a criminal probe was reportedly launched on the alleged pictures, they never were made public.