Kim Kardashian Battles Kris Jenner Over Khloe & Lamar's Relationship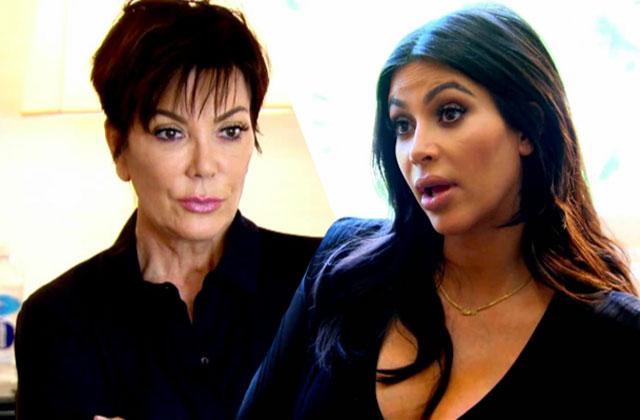 The truth hurts –– at least according to Kim Kardashian.
In a new preview clip for this week's episode of Keeping Up With The Kardashians, the 35-year-old brings it upon herself to teach mother Kris Jenner a lesson for defending Khloe's ongoing communication with estranged husband Lamar Odom.
"You just have a sentimental thing with Lamar, and at some point you've got to get over it because what you did created a bigger stream of problems," Kim scolds her meddling momager.
Article continues below advertisement
When Kris, 60, explains that she just "wants what's best" for Khloe, Kim won't have it.
"Her talking to Lamar and you saying Lamar deserves a second chance, that is so wrong. That's being a bad mother," she seethes.
Dumbfounded, Kris calls Kim "way out of line" and asks her not to speak that way.
"You're out of your mind! Just stop," she pleads.
"It's the truth, and the truth hurts," Kim shrugs in response.