Housewives Feud! Kyle Richards Calls Out Yolanda Foster As A 'Liar'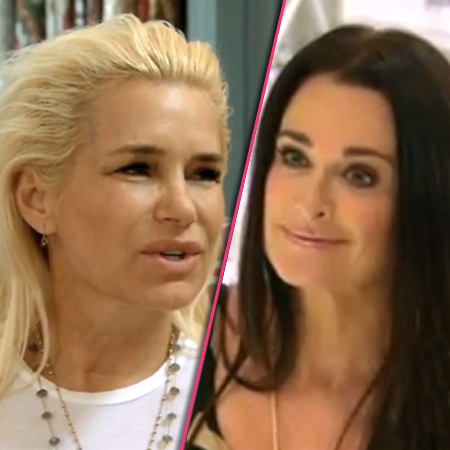 Article continues below advertisement
Kyle responds: "Really? Well, I do… because I know and she knows. That's my issue with her. I know the truth, Kim Richards knows it, and Yolanda knows the truth. "
In another conversation, Yolanda discusses the situation at hand with Brandi Glanville.
"Did you get the invite from Kyle for the 100th birthday of Beverly Hills party?" Brandi asks Yolanda.
is that I'm too straight and I have too much say as it is."
But Brandi tries to convince Yolanda to go.
"Well do it for the 100th birthday party of Beverly Hills," she says. "It's not about Kyle. It's about Beverly Hills."
Unfortunately, Yolanda isn't having it.
"Honey, I've just, I've been sick for nine months," she tells Brandi. "I'm just getting my mojo back. Do I really go and stand at somebody's house for some party that doesn't have good intentions with me? I just don't want to do that. "
Article continues below advertisement
"I don't really have any interest to go to her house," Yolanda continues to explain during a confessional. "I just need acknowledgement in order to move on. And Kyle seems to live her life by swooping everything under the carpet."
Yolanda puts the topic to rest by stating that she expects Kyle to apologize before they can move forward.
"I'm expecting a phone call from her," she says to Brandi. "Would you send somebody the invitation and not call and say, 'Hey can we move beyond this?'"
The Real Housewives of Beverly Hills season four premieres on Nov. 4.