Exclusive
Snubbed! Lisa Vanderpump Wasn't Invited To Kyle Richards' Daughter's Bat Mitzvah -- The Latest Salvo In The 90210 Feud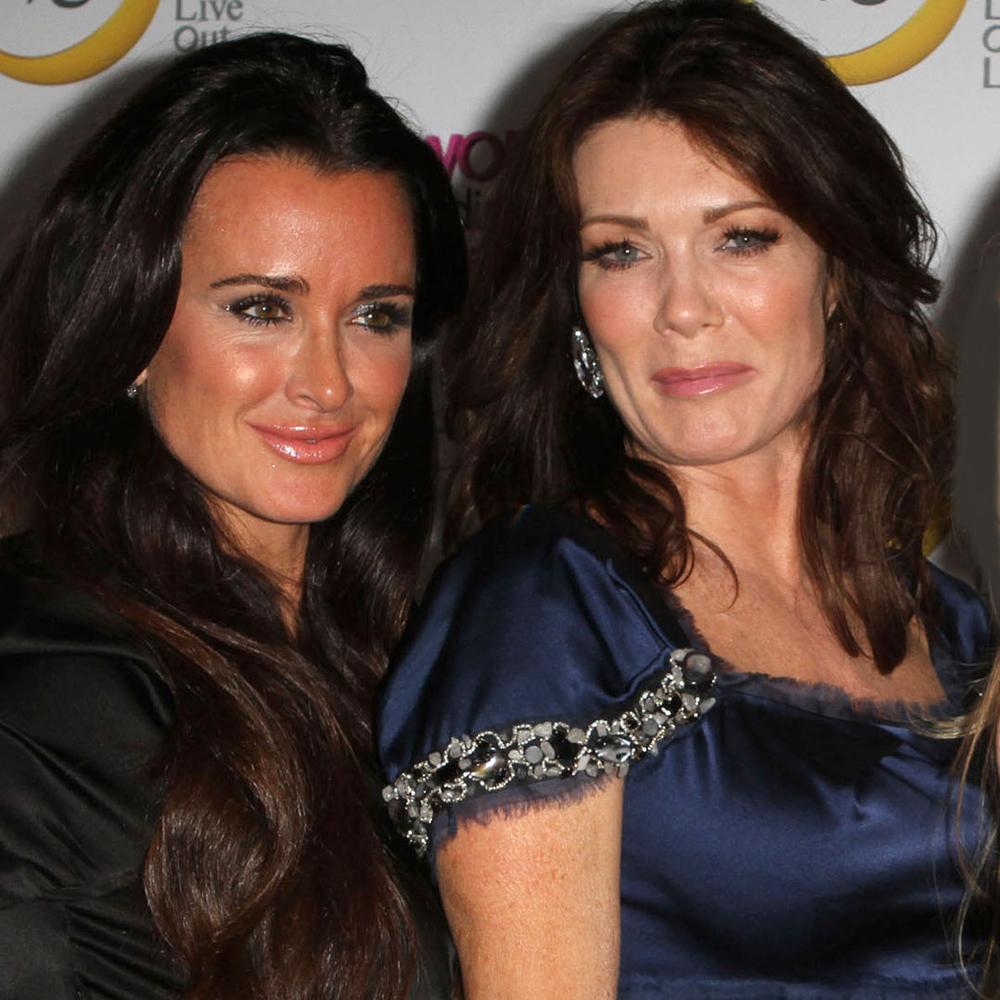 Real Housewives of Beverly Hills star Kyle Richards refused to invite one-time BFF Lisa Vanderpump to her daughter Sophia's Bat Mitzvah, yet it was attended by other cast members, RadarOnline.com is exclusively reporting.
Richards "refused to invite Lisa to Sophia's Bat Mitzvah because she was disgusted that the restaurant owner told Brandi Glanville to question her on camera about allegations that her husband, Mauricio, had been cheating on her," a well-placed source told Radar.
Article continues below advertisement
"Kyle has suspected for a very long time that Lisa was the one behind the scenes stirring the drama, but never had any proof until Brandi recently admitted it."
The source continued, "Sophia's Bat Mitzvah was a truly happy occasion for their family. Yolanda Foster, Brandi, Kim Richards and Camille Grammer all attended. Brandi was happy to be included, and had a great time.
"There was no drama, no fighting, and yes, of course, cameras were rolling."
Cameras recently captured Yolanda confronting Lisa about allegations that the British beauty was a two-faced back-stabbing friend, and Brandi backed David Foster's wife — putting a major ripple in their once tight bond.
"It was absolutely wild! Yolanda directly went after Lisa and accused her of always stirring the pot among the other cast members, and accused her of being a crappy friend. Shockingly, Brandi had a go at Lisa as well!" a show insider previously told Radar.
Eddie Cibrian's ex-wife confirmed Radar's story on Twitter admitting that the two are "having a bump in our road."
Meanwhile, Lisa "feels very lonely, and is still reeling from the recent fight with Brandi. She thinks Brandi is doing this all for the cameras," the source said.
"But what will happen when the camera disappears? Lisa had stood by Brandi and won't forget this betrayal."