Scott Blows Up At Corey As Gamble Admits He'd Give Penelope 'A Spanking For Sure'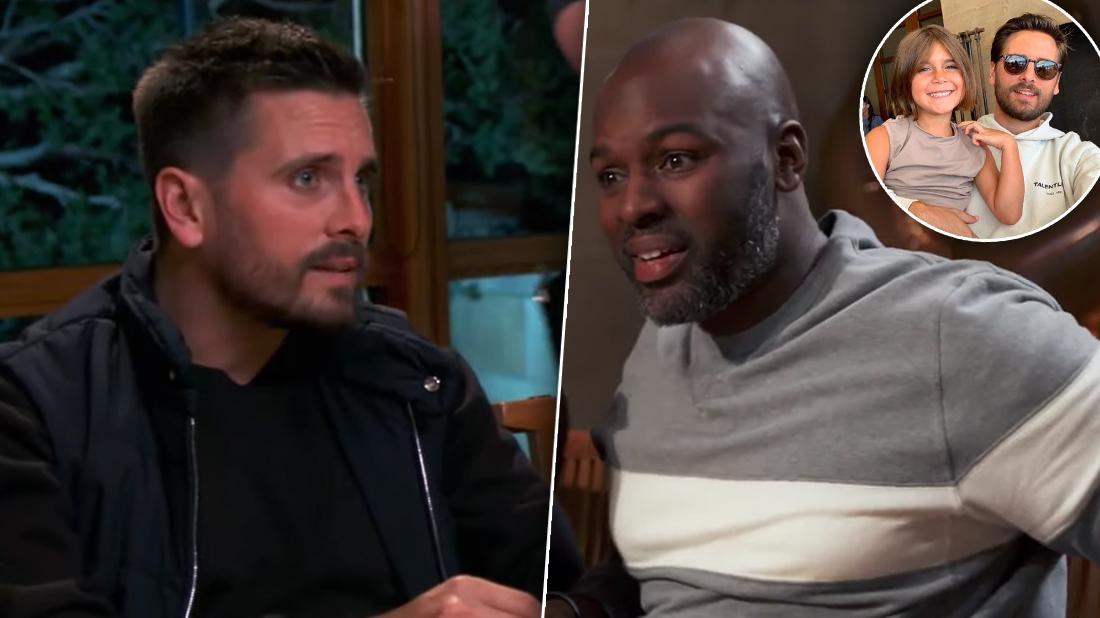 "You guys, I don't have a nanny anymore. She said P was really upset. She was putting her in the car and Penelope scratched her face," Kourtney, 40, says. "But, P can be out of control. I think she almost blacks out and does these wild things."
Article continues below advertisement
"If a kid scratched you, can you pop the kid and it's cool?" Corey asks with a smirk as everyone tries to ignore him.
"No! But, you could also say something to her in the moment," Kourtney responds.
Momager Kris, 63, is shocked by the news and tells her eldest daughter that she needs to take Penelope's behavior more seriously.
"I had six kids. Not one time in my entire life did anyone ever have a complaint like this," she reveals.
Kourtney defends her parenting skills, saying she's not sure how to punish Penelope, 7.
Kim, 38, trying to sympathize, tells her sister that daughter North West also had an issue with her nanny, as she tried to bite her and told her she was fired!
Corey, at this moment, finds it appropriate to share some aggressive parenting advice.
"I'm sorry, but if P scratched me for no reason, I'm whipping her a** and I'll explain it to y'all later," he says, hoping for laughs.
Article continues below advertisement
At this point, Scott turns his head in disbelief.
"What? You would whoop Penelope's a** if she scratched you?" he asks Corey.
"I'd give her a spanking for sure," Corey replies, adding that "whippin' is that discipline!"
Kris and Kim immediately sense the tension, with Kris trying to come to her man's defense but eventually choosing to stay quiet.
"My daughter? What the hell are you talking about? You would whoop my daughter's a** if she touched you?" Disick yells. "A little six-year-old girl? What the f**k are you talking about? Stop it!"
"Why not?" asks Corey, awkwardly laughing at Scott's rage. "That's the problem!"
"You're not going to beat my little daughter! Get the f**k out of here," Scott yells.
"I don't think he's meaning like beat her," Kim says, trying to calm everyone down.
"Yes, he does mean that," Kourtney replies, defending her baby daddy.
The full episode of Keeping Up with the Kardashians airs September 22 on E!.