'My Neck!' Kris Jenner Rushed To Hospital After Daughter Kim Kardashian's Security TACKLES Her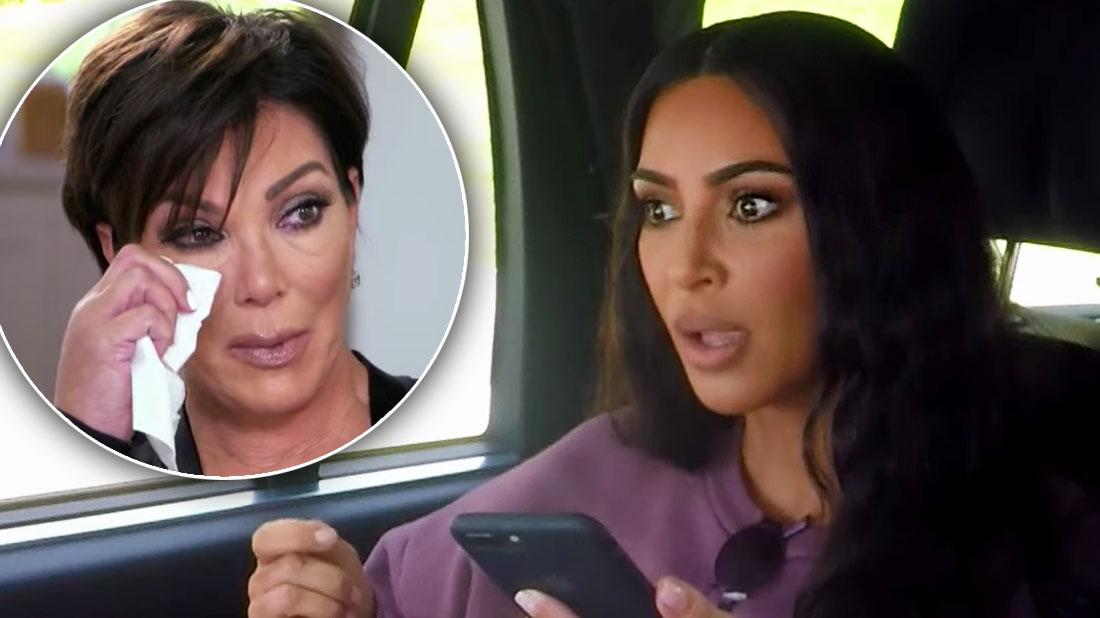 "Your security just f***ing tackled mom," Khloe, 35, says.
Kim — who is sitting in the car with bestie Jonathan Cheban — listens in shock as Khloe tells her the paramedics are coming for her mom.
"We just called 911 this is so crazy," she adds.
Article continues below advertisement
Meanwhile, Kris, 63, is heard crying in the background. "My neck!" she whines.
"What's going on?" Kim, 38, asks, still confused by the bizarre incident.
"Come over here!" screams Khloe. "The ambulance is on the way here now."
"I'm rushing home right now but what happened?" asks Kim.
"We were in the backyard and mom came down when she shouldn't have, I told her to go around, and they just tackled her!" said Khloe.
According to the Good American boss, Kim's new security team went overboard while monitoring her and Kanye West's luxurious Hidden Hills home — so much so that they didn't recognize the momager!
After detailing the whole chaotic story, Khloe hangs up on Kim to attend to their mother.
"I have to look at the surveillance right now," says the KKW Beauty mogul while scrolling frantically through her phone.
The new episode of Keeping Up With the Kardashians airs Sunday at 9 p.m., on E!