Kourtney Kardashian Offers To Be a 'Spare Womb' And Be Khloe's Surrogate!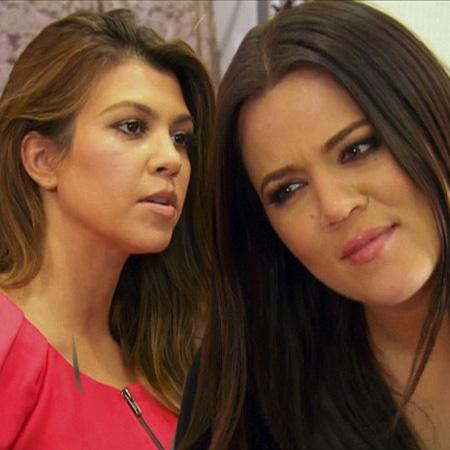 Khloe Kardashian has been an open book about her futile effort to-date to get pregnant, and on Sunday's Kourtney and Kim Take Miami, her sister Kourtney said she'd be a "spare womb," and act as a surrogate.
Khloé, 28, dropped details about her infertility with hubby Lamar Odom, saying their journey to conceive has "been awkward."
"About a year ago we just said let's just let it happen -- but when it didn't happen, Kim was like, 'Lets go to the doctor,'" she recalled. "I found out I don't ovulate and my uterus lining isn't thick enough, and I have to take pills to make my uterus lining thicker, and if that doesn't get thicker I cannot carry a baby.
Article continues below advertisement
"Sometimes it just doesn't happen."
While Kourtney, 33, said she was saddened by her younger sister's "struggle to get pregnant," she was initially put off by Kim's suggestion she act as a surrogate.
"I love being pregnant, but with my own children," Kourtney explained, though eventually changed her tune.
Her partner Scott Disick, at first repulsed by the idea, also came around after recognizing Khloe's desperation to become a parent.
"I know how important it is for Khloe to have a child ," the father-of-two said. "I understand now."
Kourtney eventually made things clear with her sister, saying she would be "the oven for Khloe's bun if she should need it."
Khloe was flattered by the notion, but said she and Lamar are not at that point yet.
"But I'll tell Lamar you are happy extending your womb to us!" she joked.
Watch the video on RadarOnline.com