Katelyn Roman: 'I Do Not Feel l Did Anything Wrong' To Late Bullying Victim Rebecca Ann Sedwick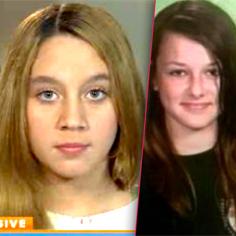 Article continues below advertisement
Her father Emilio Roman said he felt "horrible about what happened to Rebecca" -- "A very nice girl," in his estimation -- before claiming his daughter's actions were exaggerated after she had a falling out with the late youth.
"It was basically just they had a confrontation at school, they had a fight, and then it was over with," the father said. "Then to actually turn around and say that she bullied her and all this other stuff they said, it was totally uncalled for."
Watch the video on RadarOnline.com
Visit NBCNews.com for breaking news, world news, and news about the economy
He called out Polk County Sheriff Grady Judd for his brash actions in the case, publicly naming and charging his daughter (and another girl who was cleared) because of the nature of the incident.
"It was uncalled for, for Grady Judd to go up there and throw her picture up there and people coming to my house and trying to come and threaten my family, threaten me on the phone, threaten me at my house," he said. "I mean it was just crazy the way he did that."
Baez, the shrewd legal mind who got Casey Anthony off, said the Roman family might pursue litigation against the sheriff in the wake of the incident. He said he thought Judd's "conduct was reprehensible."
Judd said he was "exceptionally pleased with the outcome of the case" following Wednesday's announcement., with the goal being "that these kids never bully anyone again."