Bullying Victim Rebecca Sedwick: 'Disturbing Environment' At Home Contributed To Her Suicide Says Sheriff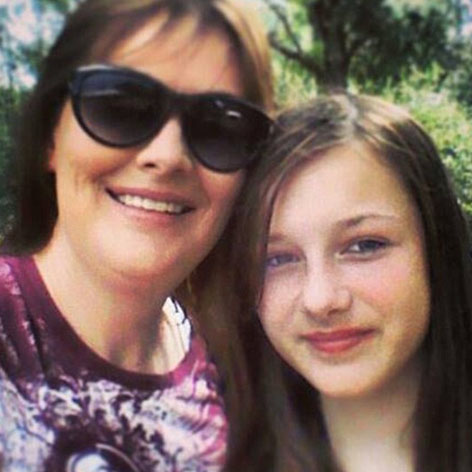 Bullying was only a "contributing" factor that drove 12-year-old Florida girl, Rebecca Sedwick, to take her own life, a law enforcement official says.
According to Polk County Sheriff Grady Judd, the tragic girl grew up in a "disturbing environment."
Sedwick didn't have a bed in the home she shared with her sister and their mother, Tricia Norman, the Sheriff told CBS News.
Instead, the little girl only had a recliner to sleep on, while her sister slept on a sofa.
Article continues below advertisement
The girls' clothes were kept in what the Sheriff called "grocery sacks" in the living room.
Norman has a wrap sheet going back to 1995 when she was charged with multiple counts of writing bad checks, according to Polk County records. In 2005, she was again charged with writing bad checks, as well as fraud and probation violation. According to CBS News, the records reveal that Norman also has several aliases, including Tricia Craig, Tricia Howard and Tricia Jones.
Norman's attorney told CBS that his client was "doing her best" to raise her children alone.
As RadarOnline.com has reported, two girls, Katelyn Roman, 12, and Guadalupe Shaw, 14, have been arrested for bullying Sedwick during the months before she jumped to her death. They've been charged with aggravated stalking.