What, No Tequila? Snooki & JWOWW Do Shots -- Of Breast Milk!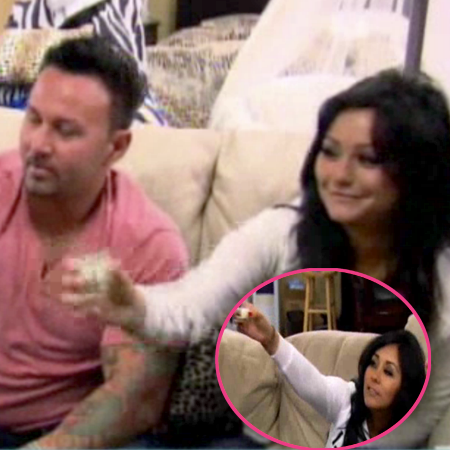 Have Snooki and JWOWW officially replaced tequila with breast milk?
Well, they tried.
The Garden State besties, along with their fiances Jionni La Valle and Roger Mathews, took actual shots of Snooki's mother's milk on Tuesday's edition of Snooki & JWOWW, and we've got the clip for you right here on RadarOnline.com.
The experiment was quite unpleasant for the grown-ups, as Roger compared it to "chugging mashed potatoes."
Article continues below advertisement
"There are clumps in it -- it's very clumpy," JWOWWs hubby-to-be dryly said.
Snooki was less descriptive in her assessment of her own output: "That tasted like sh*t!"
At that point, the once-out-of-control party girl, who didn't sip a drop of booze throughout her pregnancy, came to the realization that "in the last 9 months, the only shot that I've taken is my own breast milk."
With that in mind, the new mom set out to end her sobriety streak at a club, where she was up to her old ways -- as JWOWW said, drinking "massive amounts of alcohol" -- even making out with her best friend at one point.
Watch the video on RadarOnline.com
Snooki & JWOWW airs on MTV Tuesdays at 10/9c.
Get More: