George Zimmerman Juror Drops Plan To Write Book, Says Trayvon Was Attacker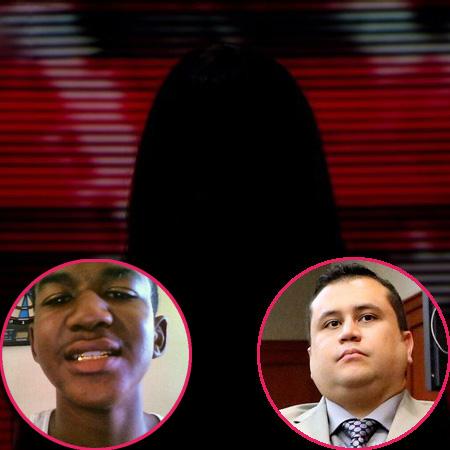 Juror B37, a woman who sat on the the six-member jury that declared George Zimmerman not guilty of second-degree murder in the shooting of Trayvon Martin said she believed Martin was the aggressor in the fateful Feb. 26, 2012 run-in.
Zimmerman wasn't using "good judgment" after his initial brush with Martin, the juror told Anderson Cooper 360 Monday, adding, "I think Trayvon got mad and attacked him.
Article continues below advertisement
"When he was in the car, and he had called 911, he shouldn't have gotten out of that car," the juror said. "I think George got in a little bit too deep, which he shouldn't have been there. But Trayvon decided that he wasn't going to let him scare him."
She added that Zimmerman "had a right to defend himself" during the fight, and that "if he felt threatened that his life was going to be taken away from him, or he was going to have bodily harm, he had a right."
In related news, while the juror had initially announced her plans to pen a book on her experience on the high-profile jury, she quickly decided against it.
"The potential book was always intended to be a respectful observation of the trial from my and my husband's perspectives solely," she said in a written statement, "and it was to be an observation that our 'system' of justice can get so complicated that it creates a conflict with our 'spirit' of justice.
Article continues below advertisement
"Now that I am returned to my family and to society in general, I have realized that the best direction for me to go is away from writing any sort of book and return instead to my life as it was before I was called to sit on this jury."
The juror said she believes Zimmerman's intentions were initially good, but things went awry during the run-in with the late 17-year-old.
Watch the video on RadarOnline.com
"I think George Zimmerman is a man whose heart was in the right place," the juror said, "but just got displaced by the vandalism in the neighborhoods, and wanting to catch these people so badly that he went above and beyond what he really should have done.
"But I think his heart was in the right place -- it just went terribly wrong."
The six-member jury delivered their verdict Saturday, causing a ripple effect of angry reactions nationwide.