Jodi Arias As You've Never Seen Her Before: Nancy Grace Reveals Haunting Childhood Photos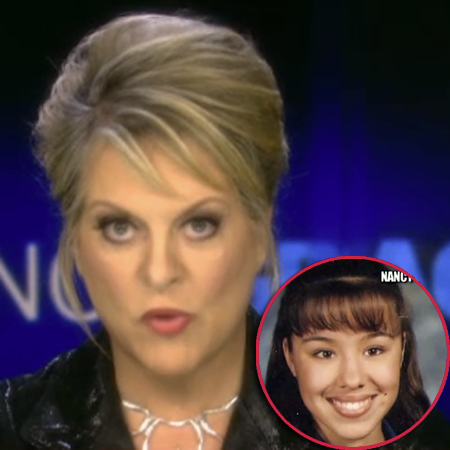 Nancy Grace believes that Jodi Arias deserves the death penalty for killing Travis Alexander, but she spoke to a childhood friend of the alleged murder who said Jodi was a "great friend."
The acid-tongue HLN host has been covering the trial in Phoenix daily and she shared her exclusive interview and haunting photos of Jodi as a teenager with RadarOnline.com.
"She was a sweet girl," Patti told Nancy about the woman who has admitted to stabbing Travis 29 times, slicing his throat from ear to ear and shooting him in the face.
Article continues below advertisement
"She was a great friend to have."
Jodi was a bridesmaid in Patti's July 2004 wedding and she offered to take pictures of the ceremony for her dear friend.
In the photos shared by Patti, Jodi is a smiling young teen just hanging out with her friends.
When Jodi was dating Travis Alexander her hair was platinum blonde, but in all of these photos she has dark brown hair and often wears it pulled back, similar to the style she is wearing in court every day.
"She was a great friend to have."
Nancy Grace airs on HLN weeknights at 8pm sharp.