Jodi Arias Trial Takes Close Look At Photo Of Travis Alexander & The Reflection In His Eye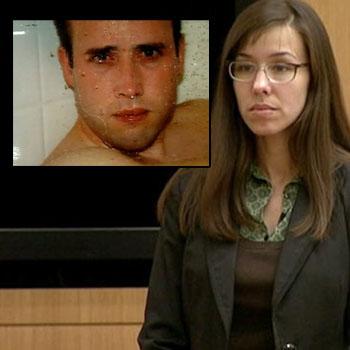 Will Jodi Arias' self-defense plea be proved by looking at the reflection in Travis Alexander's eye in a photo taken just minutes before she killed him?
That's what her defense tried to prove during the trial on Monday, arguing that the reflection showed Jodi holding the camera, not a weapon, and they had an image enhancement expert on the stand to testify why he was able to find in the reflection of Travis' eye.
Article continues below advertisement
However, prosecutor Juan Martinez thought he saw a dog in the reflection saying, "I saw some ears and then I saw a snout."
By the time court recessed for the day, the defense and prosecution were finally able to agree the reflection was a shot of Jodi without the presence of a knife or gun in her hands — which the defense claims bodes well for them, proving Jodi killed Travis in self-defense.
As RadarOnline.com reported earlier on Monday, prosecutor Martinez asked the court to stop allowing Jodi to tweet from behind bars.
"I'm asking court to issue an order to force her to stop," he said.
Jodi's friend Donavan Bering has been speaking with her from behind bars, and is writing the Tweets for her.
"She is discussing the case and she's a witness," Martinez argued.
"What the media and public choose to believe I have no control over that. The defendant does have control."
Also, the defense asked for a mistrial but was denied.
Stay with RadarOnline.com as coverage on the Jodi Arias trial continues.