Jennifer Lawrence Slams Her Oscar Competition, SNL Style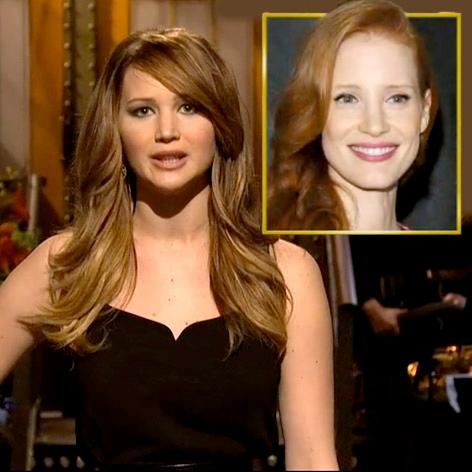 Jennifer Lawrence kicked Saturday Night Live's first show of 2013 by trash talking her Academy Award competition.
The Silver Linings Playbook star, who last weekend took home a Golden Globe, is the actress to beat at the Oscars, and she brought her comedy chops out last night to slaughter the other nominees.
"Jessica Chastain?" she said of the Zero Dark Thirty star. "More like Jessica ain't winning an Oscar on my watch.!"
Article continues below advertisement