Jennifer Lawrence: Addicted To Junk Food And Reality TV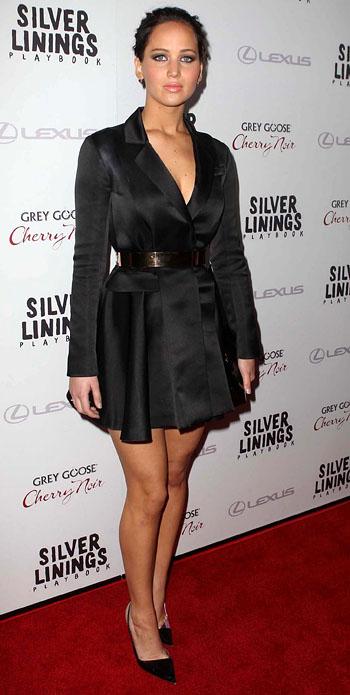 Jennifer Lawrence is a sure bet for an Oscar nomination for Silver Linings Playbook -- she's already snagged Golden Globe and SAG Award nominations -- but she's not spending her down time studying other Academy Award-worthy performances.
She likes to have friends over to her Los Angeles apartment, she told Marie Claire South Africa, "It's like a reality TV show cave. I just learned how to work TiVO. That changed my life."
Article continues below advertisement
And what does she serve up when she's entertaining? "Junk food," of course!
The Kentucky-born actress who shot to the top in The Hunger Games, calls herself an "old lady" who has no interest in the Hollywood party scene.
"After it's 11, I'm like, 'Don't these kids ever get tired?' When I'm out, I think about my couch. Like, 'It would be awesome to be on it right now. I bet there's an episode of Dance Moms on. Am I missing a new episode of Keeping Up with the Kardashians? "I'm just stressed by the idea of missing them.