Fans Blast Jenelle Evans After Son Appears To Ride On ATV Without A Helmet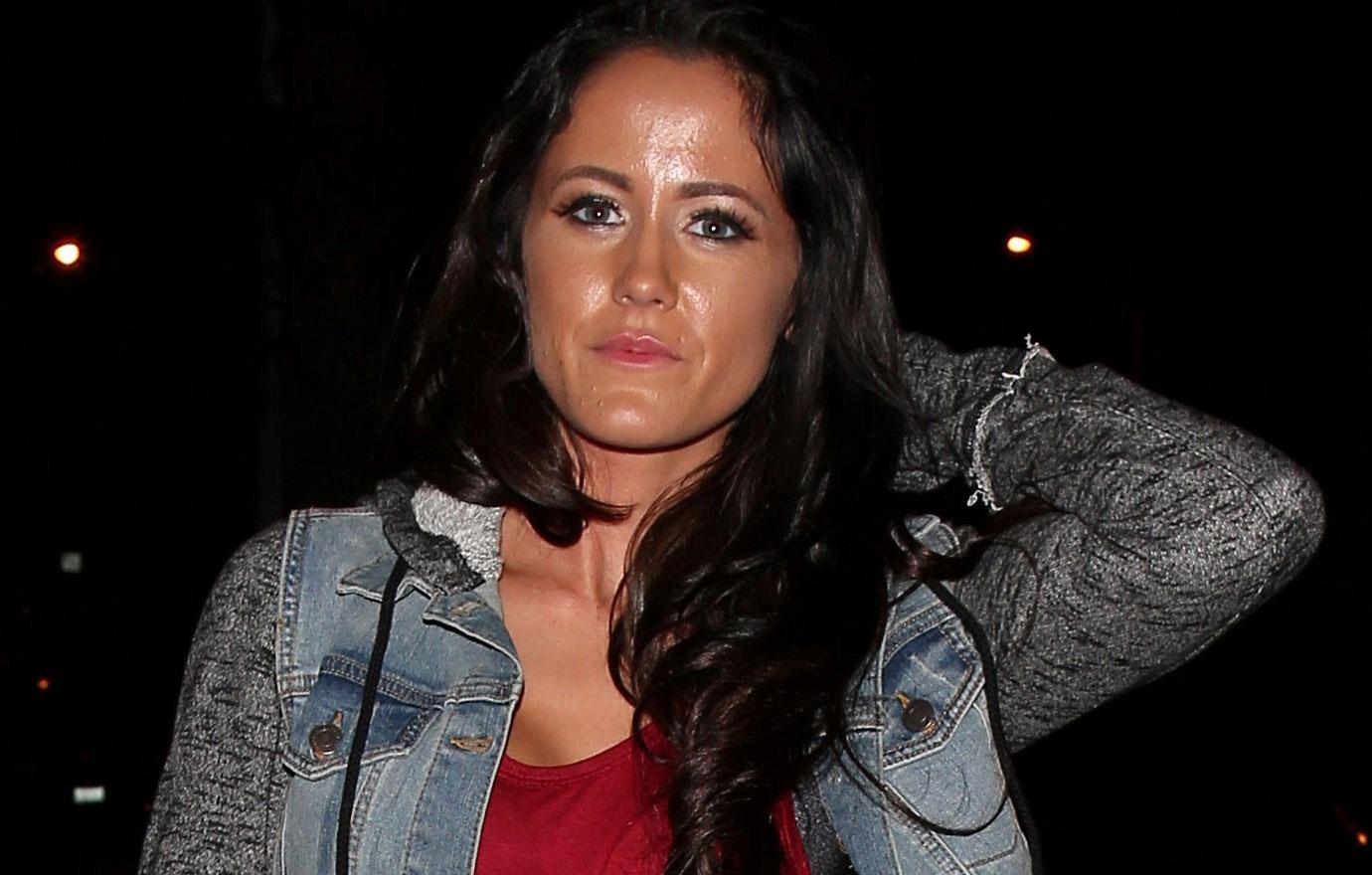 In a new Jenelle Evans controversy, the Teen Mom 2 star is being flattened on social media for allegedly letting her son Kaiser, 3, ride on an ATV without a helmet!
As In Touch has reported, a fan on the user-generated content site Reddit posted a screenshot from Jenelle's Instagram stories, showing what appeared to be a dangerous moment involving Kaiser.
In the photo posted on Reddit, a man's hands can be seen driving the ATV while the side of Kaiser's head is visible—and uncovered, with no helmet. Followers believed the driver could have been Jenelle's husband, David Eason, but it isn't clear.
Article continues below advertisement
Followers were shocked that little Kaiser, the son of Jenelle's former beau Nathan Griffin, was put in such a dangerous situation.
One Reddit user wrote, "I wouldn't even let my kids ride a bike without a helmet, much less an atv."
Another commented, "A lot of stuff gets criticized with Jenelle that i take with a grain of salt but this is pretty scary," while a third person shuddered, "Didn't they also take him on the boat with no life jacket? This is really bad."
Another commenter noted about ATV dangers, " My husband is permanently f***ed up because he was riding on one of these too fast. Flipped, and it ran over him. This is so irresponsible."
Someone else agreed, writing, "The recklessness and stupidity is confounding" about Jenelle letting her boy ride helmet-less on an ATV.
Recently, as Radar reported, Jenelle and David, both 26, were seen in a bizarre video in which they exhibited odd behavior, fueling drug rumors.
Article continues below advertisement
But now Jenelle is involved in an alleged ATV scandal.
Actress Jamie Lynn Spears' daughter, Maddie, highlighted the danger of ATVs when the girl, then just 8 years old, got into an accident while riding one. She recovered after a scary hospitalization.
As for Jenelle, her parenting has always been perceived as troubled. In December, MTV fans were outraged when Jenelle shared a photo of tiny Ensley crawling on a rocky cliff!
"On no how dare you have your baby on the edge of that cliff!" one person wrote on social media.
We pay for juicy info! Do you have a story for RadarOnline.com? Email us at tips@radaronline.com, or call us at (866) ON-RADAR (667-2327) any time, day or night.