Jenelle Evans Fights Back After Bad Mom Claims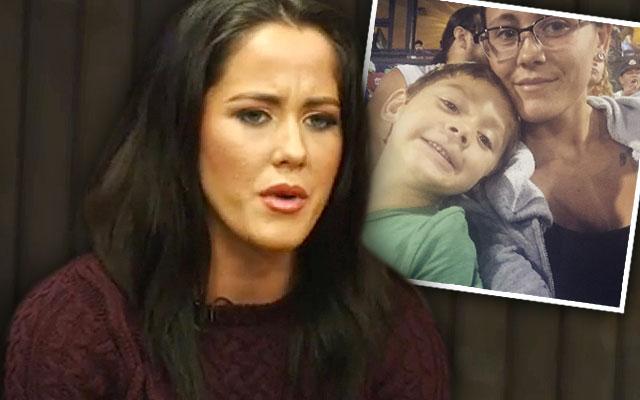 First Jenelle Evans' ex Nathan Griffith slammed her for being a bad mom and called CPS on her claiming that he wasn't informed that she was going out of the country without their 1-year-old son Kaiser.
Now, Evans is under attack for posting an Instagram meme as a joke to complain about all of the household chores that are required of her as a mom.
"This is an insult to the stay at home moms that are actually MOMS and have custody of their kids," one fan commented on the photo.
Article continues below advertisement
"Let's be real you don't do any of that s***," another wrote.
So how does Evans feel about others calling her out as a bad mom?
"They think, 'Oh I'm never with Kaiser,'— Kaiser isn't in daycare first of all because all the daycares where I live, they are all booked and there is a waiting list," Evans told RadarOnline.com during an exclusive video interview.
"So I mean, I can't even get him into daycare and he's home with me 24-7." Evans spends all of her time taking care of baby Kai.
"I'm either cleaning, I'm doing laundry," she explained. "I'm always doing something because once Kaiser goes to sleep, I mean I have a big mess to clean up after Kaiser."
She doesn't like that haters are implying she neglects her child. "So even though I don't post every single thing I am doing throughout the day, I'm still doing it," she said.
In order to ignore the naysayers, Evans takes breaks from Instagram and Twitter.
"That's why I'm usually off social media a lot more lately because I put down my phone," she said. "I even shut it off sometimes because it gets too much."