Jayme Closs' Hysterical 911 Call: 'He Killed My Parents, I Want To Go Home!'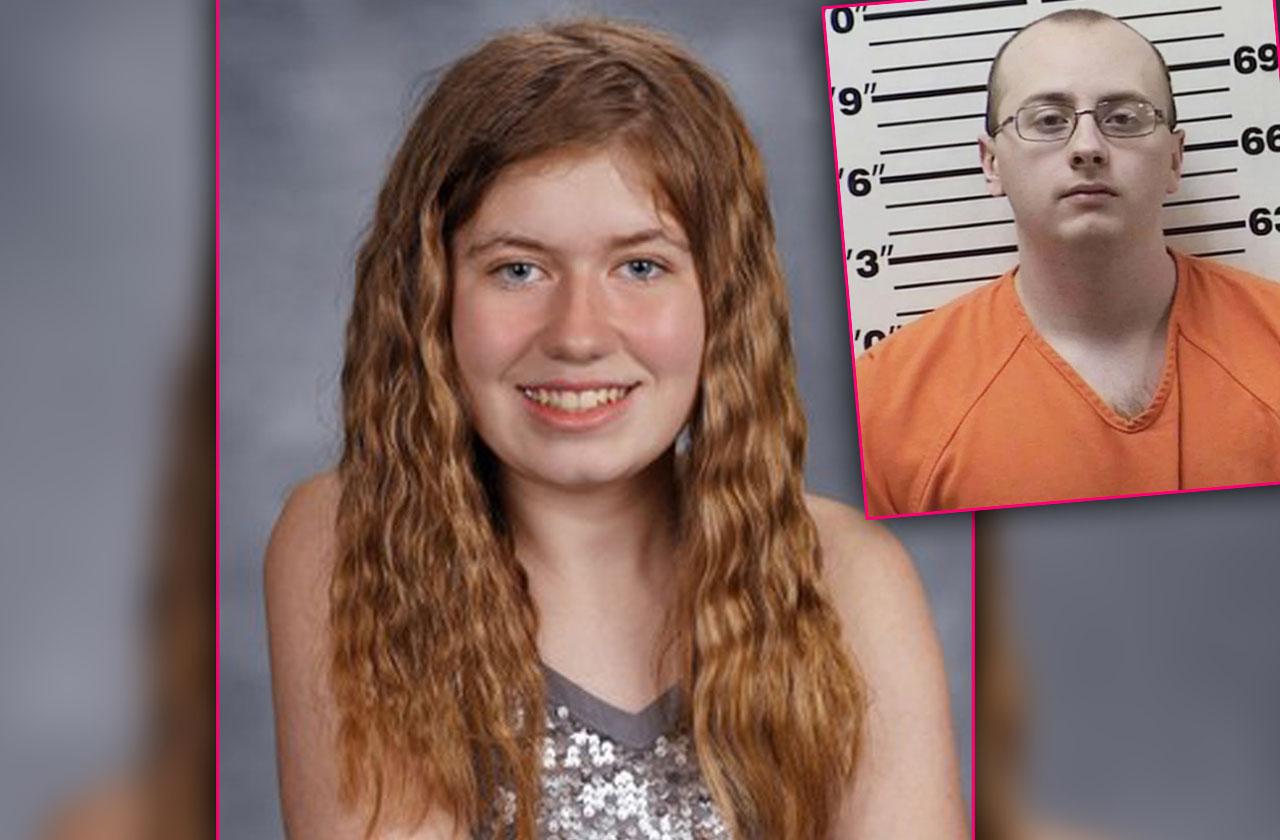 Police were caught by surprise when a neighbor called 911 to report Jayme Closs  was sitting in their living room, according to audio of the chilling call obtained by RadarOnline.com.
"Hi, I have a young lady at my house right now and she says her name is Jayme Closs," Kristin Kasinskas told the operator in a 911 call made on January 10, 2019.
"Have you seen her photo, ma'am?" the operator asked. "Yes, it is her. I 100 percent think it is her," Kasinskas said.
Article continues below advertisement
The operator – unsure of the circumstances – asked the neighbor if it looked like Closs was going to run.
"No. She's sitting down, she's relaxing," Kasinskas told the 911 operator.
After assuring the caller that "many deputies" were on the way the operator continued to ask about meeting the terrified teen who was taken from her home on Oct. 15, 2018 after both of her parents were shot and killed.
Jeanne Nutter was walking her dog when she met Closs on the street. She brought her to the Kasinskas home. "She said 'I am Jayme Closs?" the operator asked and Nutter explained what Closs told her.
"Yes, she said, 'He killed my parents. I want to go home. Help me.'"
The 911 operator asked if Closs seemed "like she's going to need medical attention at all," and Nutter responded: "I would think yes. I was a social worker for 30 years, so yes."
When asked what Nutter believed her medical condition was she told the operator: "I think shock and cold."
Closs' strength was evident in the call when Nutter told the operator what the 13-year-old was saying to her.
Article continues below advertisement
"I was just asking if she is afraid and she said, 'No.'"
Radar readers were amongst the first to know that Closs was found alive in the secluded area of Gordon, Wisconsin.
"She has no idea where he is," Kasinskas continued, noting that a neighbor man named Jake Patterson "pushed" and "hid" Jayme under a bed in his cabin when he had people over.
Kasinskas was full of joy when police entered her home, thanking the dispatcher who in turn told her: "Thank you. Great job."
Patterson is behind bars in lieu of $5 million cash bond after, according to the criminal complaint obtained by Radar, confessing to murdering Closs' parents in cold blood before abducting the young girl and holding her captive for nearly three months.
We pay for juicy info! Do you have a story for RadarOnline.com? Email us at tips@radaronline.com, or call us at 800-344-9598 any time, day or night.