Happy Homecoming! Jayme Closs Reunites With Family, Friends, & Pet Dogs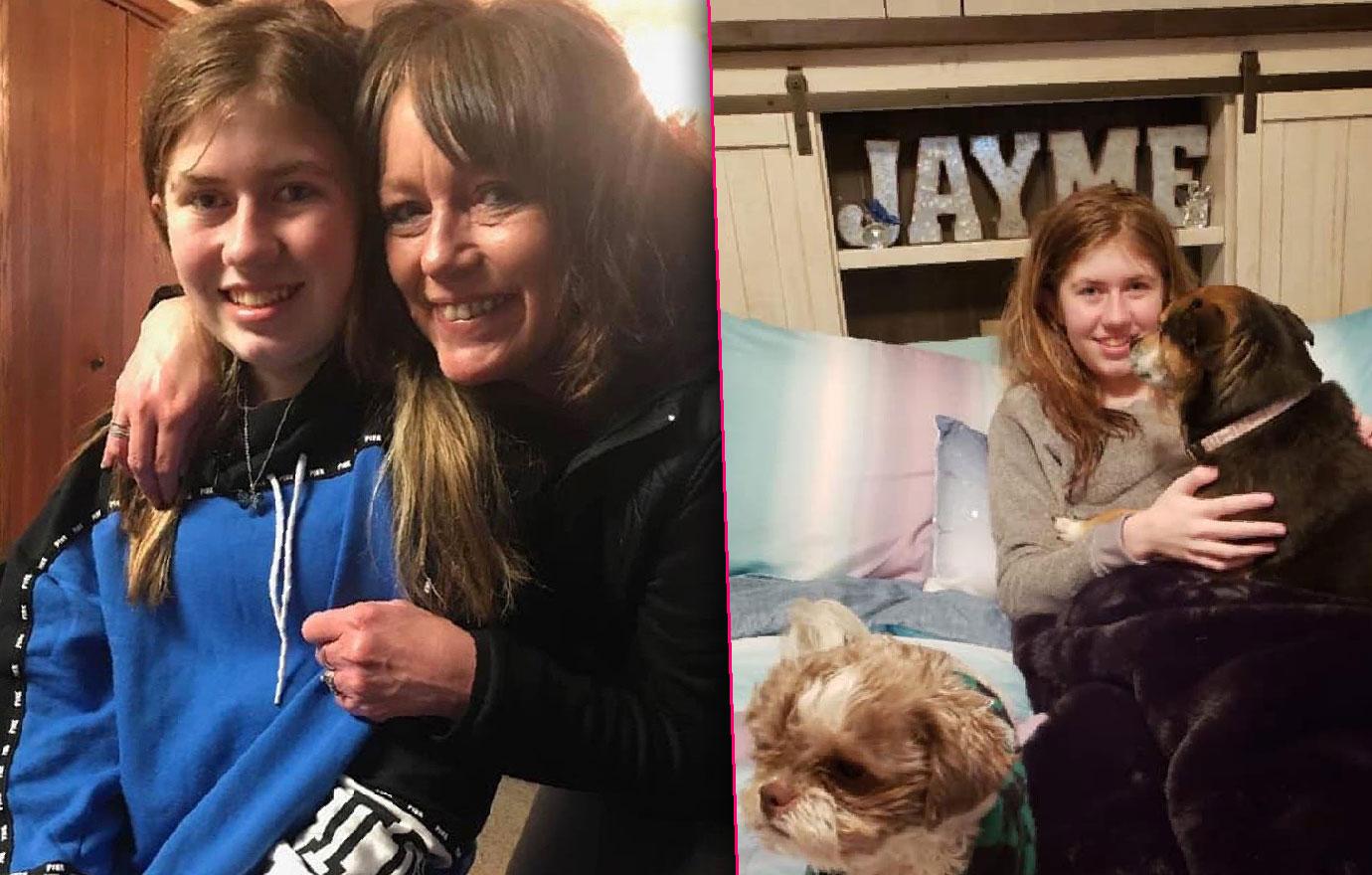 America rejoiced after Jayme Closs was found alive three months after her parents were murdered, allegedly by the man who kidnapped her. The 13-year-old girl is now out of the clutches of alleged abductor Jake Patterson, 21, who was arrested shortly after Jayme was found. The teen has been reunited with remaining family members and friends—and RadarOnline.com has the photos of the poignant homecoming on Saturday, January 12. Scroll through the gallery for more on Jayme's amazing rescue and how she's been settling in back home after her shocking ordeal.
Article continues below advertisement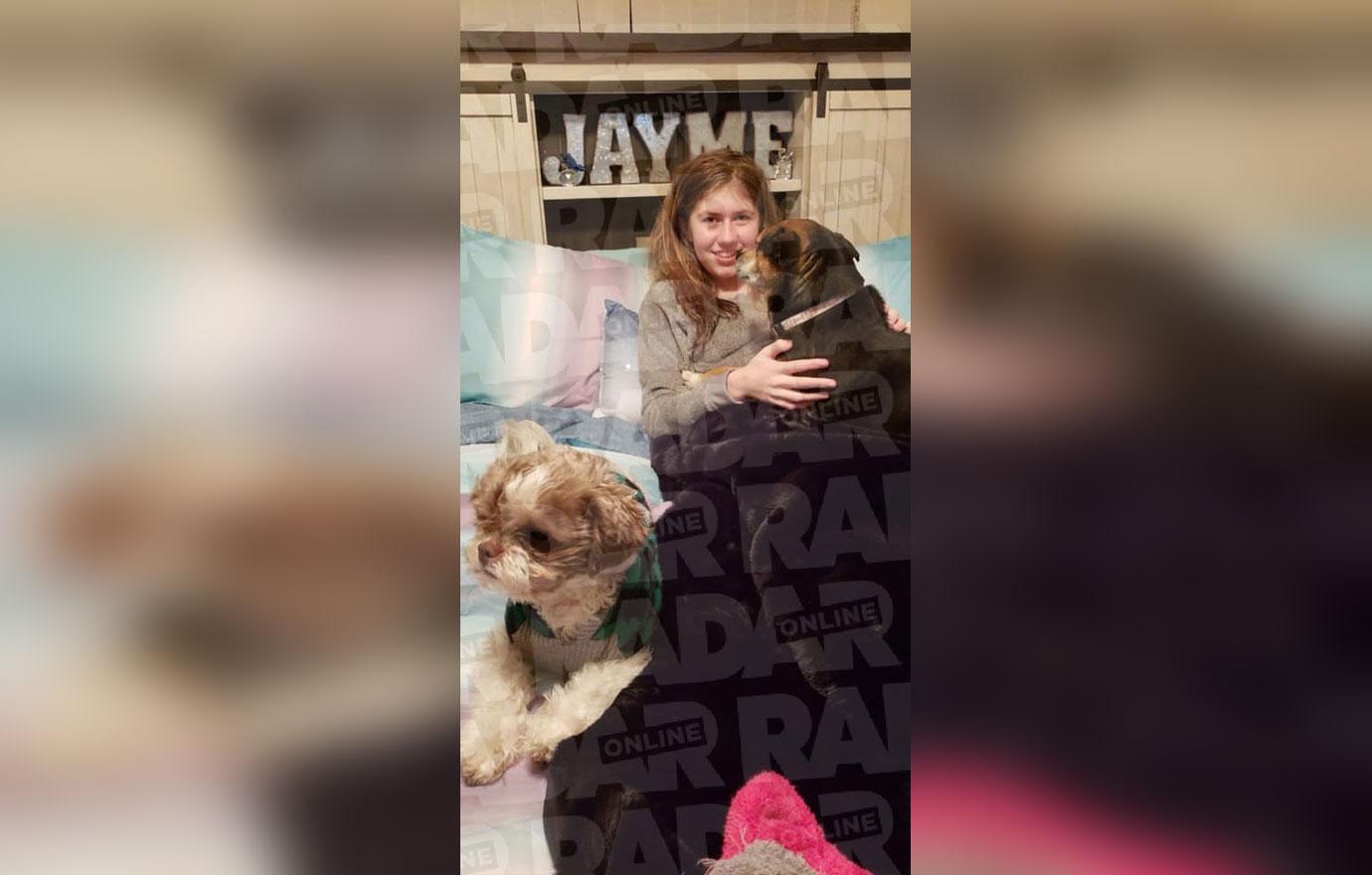 Jayme smiles happily as she cuddles with two dogs after coming home. A sign spells out her name behind the teen's bed. Many child abduction cases end in a dire way, but Jayme is a proud survivor. RadarOnline.com earlier published the first photo of Jayme since her disappearance.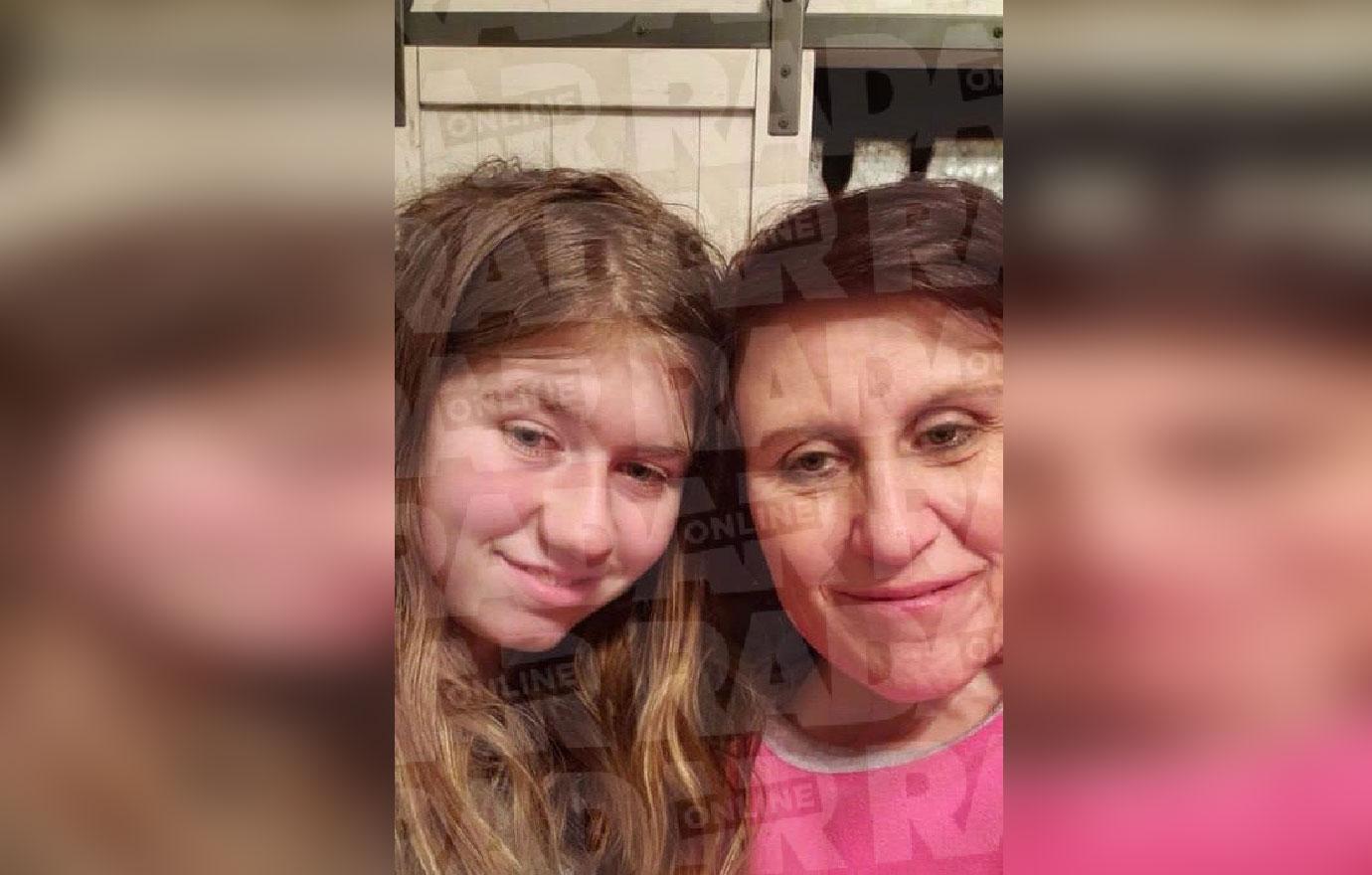 The girl bravely managed to run away from the male captor's remote cabin, where she was held for 88 days. She ran outside and called to a woman walking her dog. That woman, Jeanne Nutter, told a neighbor couple, the Kasiskases, to call 911 and Jayme was rescued. Now, the teen's aunt Jennifer Smith is caring for her. Smith told reporters, "She had a good night's sleep. It's been just wonderful and it's just wonderful to have her back."
Article continues below advertisement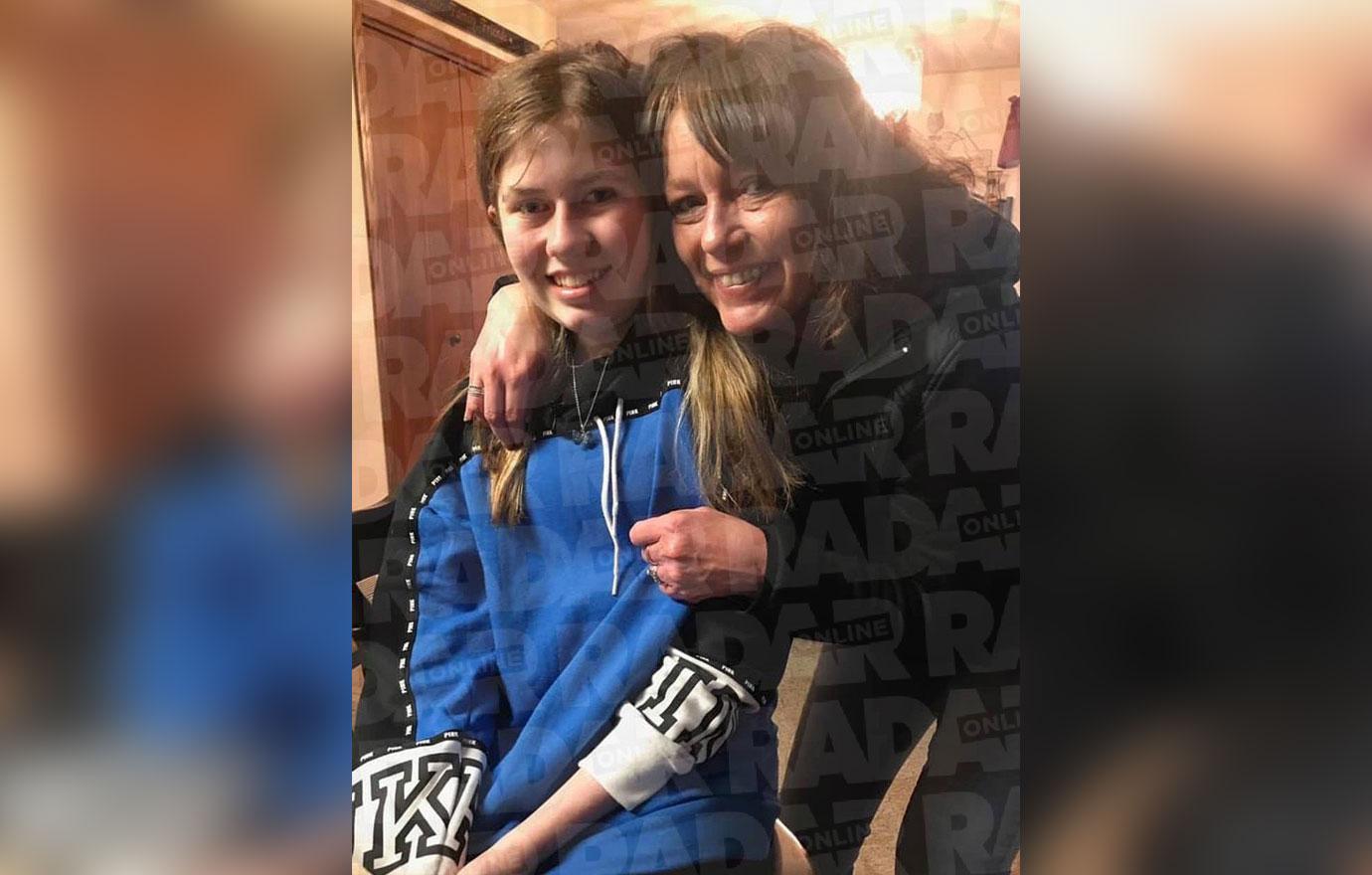 Sadly, Jayme, pictured here with another loving aunt, Sue Naiberg Allard, has lost her parents. She was taken from her home in Barron, Wisconsin on October 15, the same day her parents, James, 56, and Denise Closs, 46, were found shot dead inside.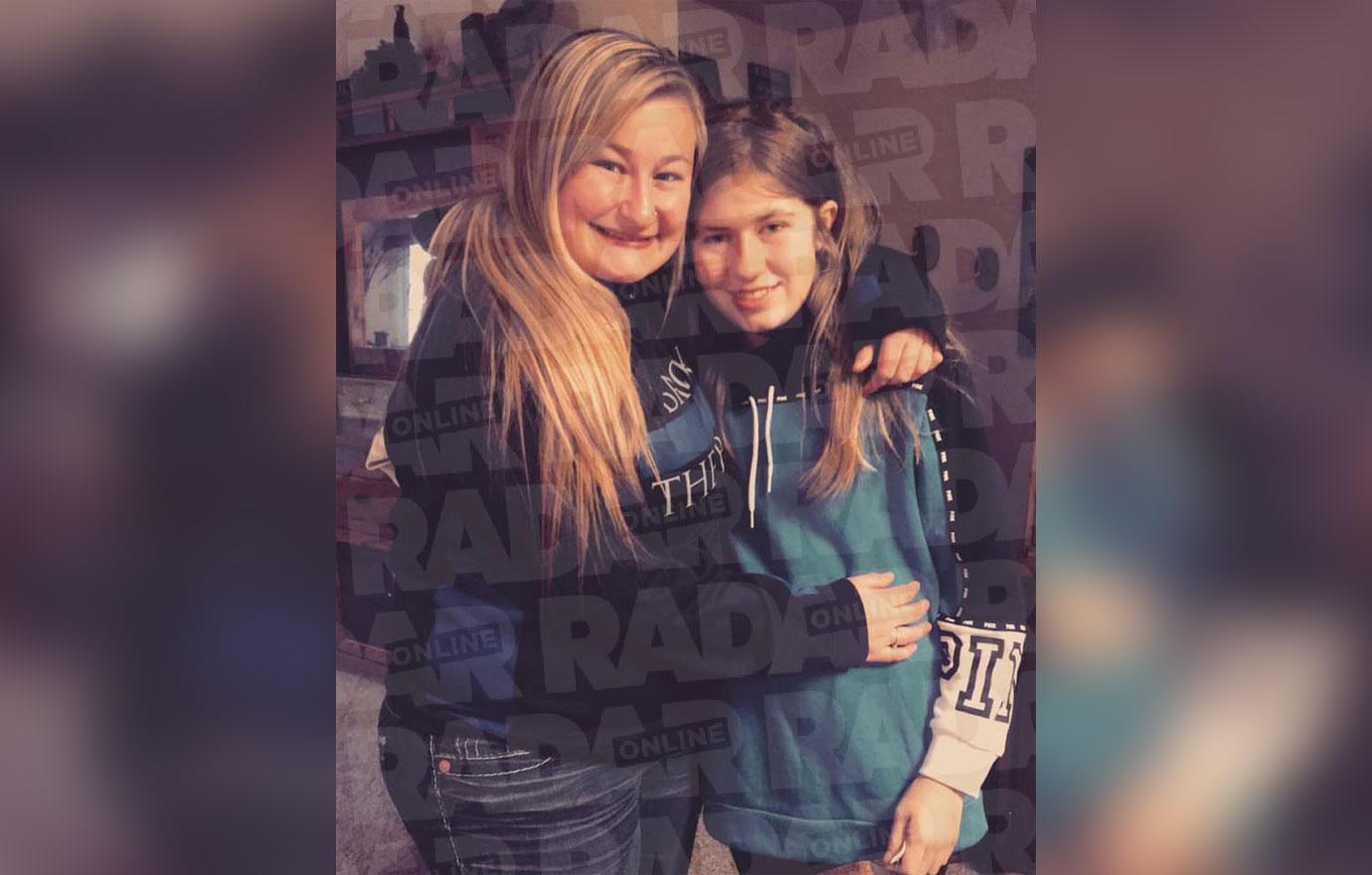 But as an investigator told RadarOnline.com, brave Jayme never gave up. "She found an opportunity to escape captivity, and she did," the source said. Neighbors flocked to visit Jayme after she miraculously came back to her home. Jayme was found "skinny and dirty but outwardly OK" on January 10, an investigator said.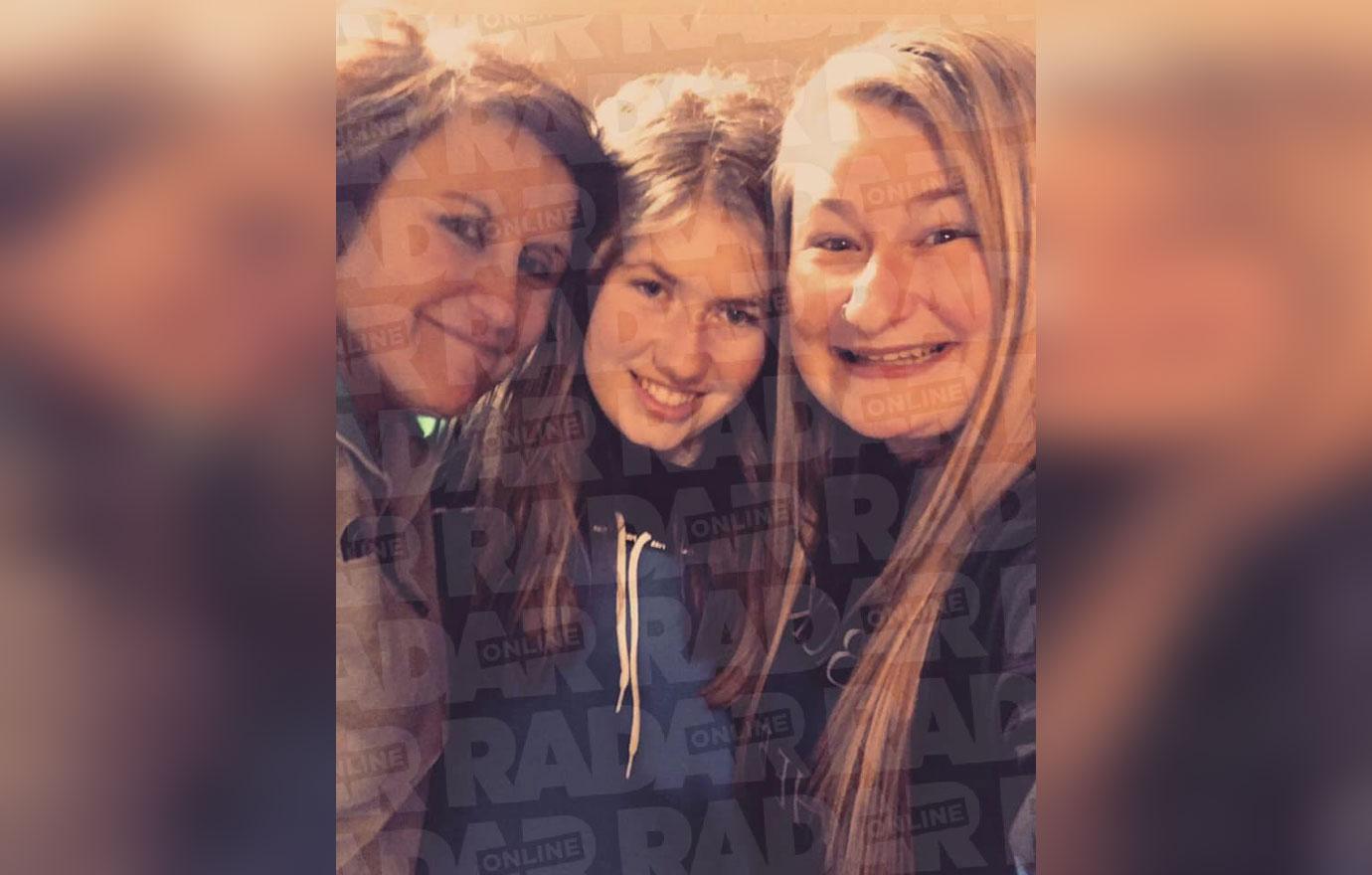 The captor, believed to be Jake Patterson, allegedly kept Jayme in a neighborhood where he was "hiding in plain sight," a source said. "He went about his day — nothing changed, according to neighbors." The cabin where Jayme was kept a prisoner was located in a wooded area, 70 miles away from her family house and 10 miles from Gordon, Wisconsin. Patterson is in jail, charged with two counts of first-degree intentional homicide and one count of kidnapping.