It Was All An Act! Heidi Montag & Spencer Pratt Say They Faked Being Mean To Cash In On UK's 'Celebrity Big Brother'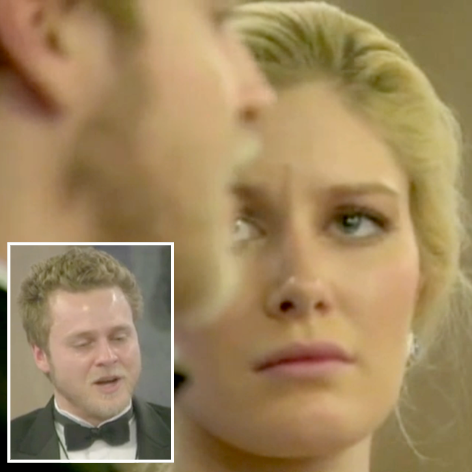 They have become the most hated couple in reality TV history.
But – after outraging viewers with their devious antics in Celebrity Big Brother – Heidi Montag and Spencer Pratt say they were only pretending to be mean to win votes and cash in on their notoriety.
On Friday night the couple came second place in the reality TV competition, leaving the house in England to a barrage of boos from the waiting crowd, the Daily Mail is reporting.
Article continues below advertisement
But Spencer said that bashing his cast mates behind their backs and being mean was all part of the plan and is actually why they were invited on to the show.
"They brought us in to be Speidi and stir it all up," Pratt said. "I feel like a cartoon character. My talent for some odd reason is being an a**hole."
Before leaving the house Spencer and Heidi apologized to their housemates over dinner. As his wife looked on a tearful Spencer said: "At first I told Big Brother you gave me the wrong cast. These aren't the people I was prepared to go to war with.
"And it was so hard to…dig deep to even say a negative thing to be the bad guy. It's been very difficult for me to be awful but there's got to be a bad guy. There's got to be a baddie. I had to step up.
"People pay my bills. I can't come all the way from America and play the good guy when that's not what they cast me for."
As RadarOnline.com previously reported, the couple – who met on MTV's The Hills – have been offered their own show on British TV.