Giuliana's Shame: Rancic's Restaurant Accused Of Racism 2 Years After Scandal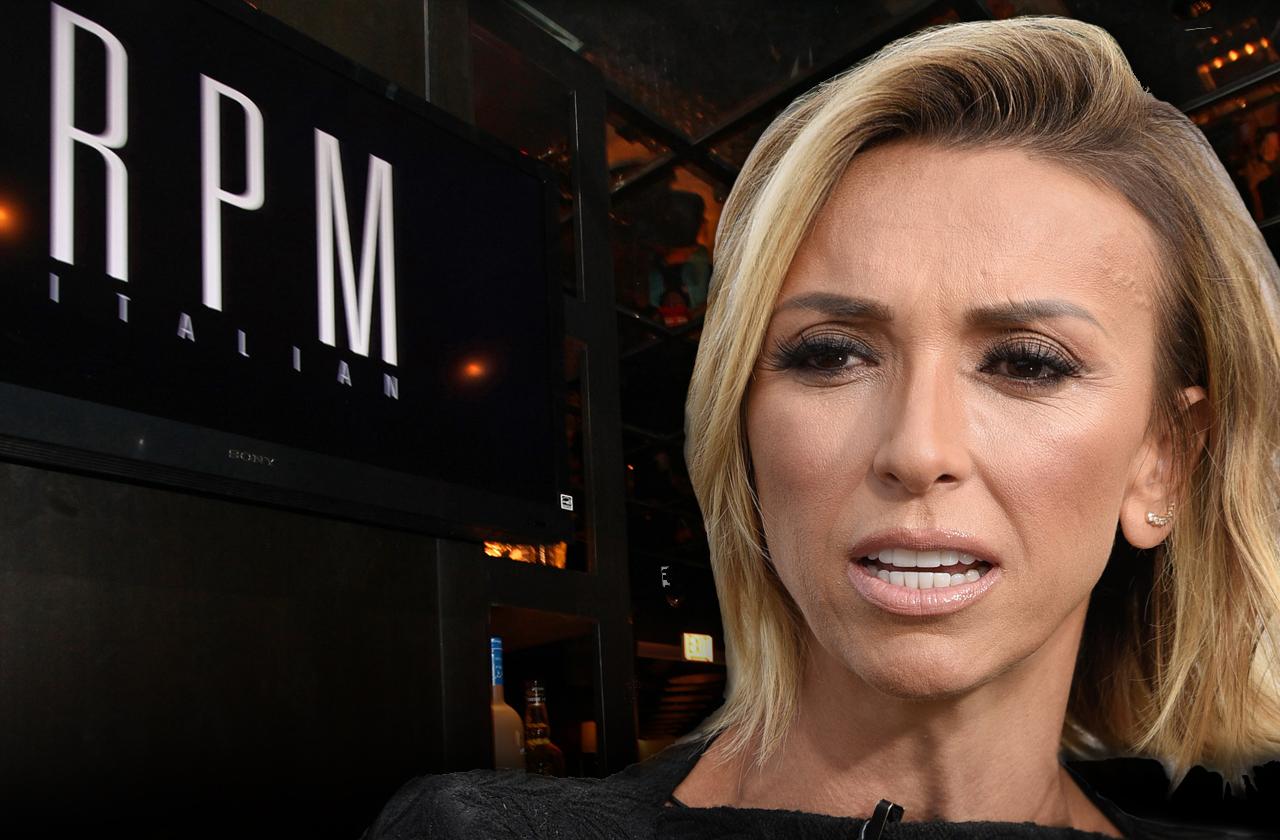 Article continues below advertisement
Now, a customer at her health-code violations plagued restaurant RPM Italian claimed that she was racially profiled while visiting the restaurant.
.
"Went to RPM on Tuesday," a woman wrote on August 16 to the Ask Tom chat in the Washington Post.
"My cousin and I were the first ones through the door (reservation for 11:30 AM). In a completely empty restaurant, they chose to seat us in a two-fer, those tiny tables for two. I noticed that the white woman who came right behind us was seated in a nice, comfortable booth. Later, a young man in a t-shirt came to join her. For the next hour, every party was seated in the booths or at a table for four, even the ones who came in twos. It wasn't until an hour later when a black woman came in by herself that another small table like ours was used. See the picture?"
As Radar previously reported, RPM Italian was hit with four health code violations after an inspection by the Washington, DC Health Regulation and Licensing Administration discovered the infractions.
The restaurant customer began her question to Washington Post food critic, Tom Sietsema, with: "Since the racial issue is much in the news these days, would you like to comment on racial bias in seating of restaurant guests? Or are you scared of the issue? I encounter this kind of bias frequently, especially in high-end restaurants. I am small and grey-haired, a most unimposing-looking Asian woman. People have no way of knowing about my advanced degrees, my IQ, and more importantly to Americans, my net worth."
Article continues below advertisement
After noting the behavior that she deemed racist, she continued her description of the bigoted treatment.
"Frankly, I detest those very small tables. I thought since it was restaurant week that the place would be packed solid or I would have protested right away. But most patrons who came in after us came in twos and were seated in larger tables. I mentioned this to our server after an hour and she called the manager. The manager, an attractive blonde, told me that she felt bad that I felt that way. Now, it was my feelings that was a problem. She couldn't see the implicit bias the host (a white--skinned man who spoke with an accent, probably Latin) exhibited in the seating of the guests."
Giuliana and her husband, Bill Rancic opened the restaurant in 2016.
"Btw, the food there wasn't that exceptional," the woman wrote about her culinary experience. "You can get better pasta in some suburban restaurants. The only thing of note is their gelato, which is house-made and is yummy. Our server, a Latina, was most wonderful also."
The woman ended her question again deriding her visit. "But I take umbrage at encountering racism where I want to enjoy a nice meal and where I spend my money. When is this going to end? Should we have a list of racist restaurants where minorities should not go?"
Article continues below advertisement
The esteemed Post food critic responded promptly to her question.
"Whoo boy. While I'm not afraid to broach sensitive issues in this forum, I'm not sure your one experience at RPM should be considered the norm there (or anywhere else, for that matter). If it makes you feel any better, I've received similar complaints about profiling in restaurants from just about every demographic you can think of, including gays, twentysomethings, senior citizens, parents with babies in tow and African-Americans."
Sietsema offered advice as to how to deal with the situation, saying: "The best time to register dissatisfaction with a business is at the time a problem occurs. Can you tell me why you didn't ask to be seated elsewhere when you were shown to a table you clearly didn't like? I can't imagine a host not wanting to make you happy in what you say was an empty dining room."
What do you think about the claims of racism at Giuliana's restaurant? Sound off in comments below.
We pay for juicy info! Do you have a story for RadarOnline.com? Email us at tips@radaronline.com, or call us at 800-344-9598 any time, day or night.