Giuliana Rancic Caught Making 'Racist' Joke About Aziz Ansari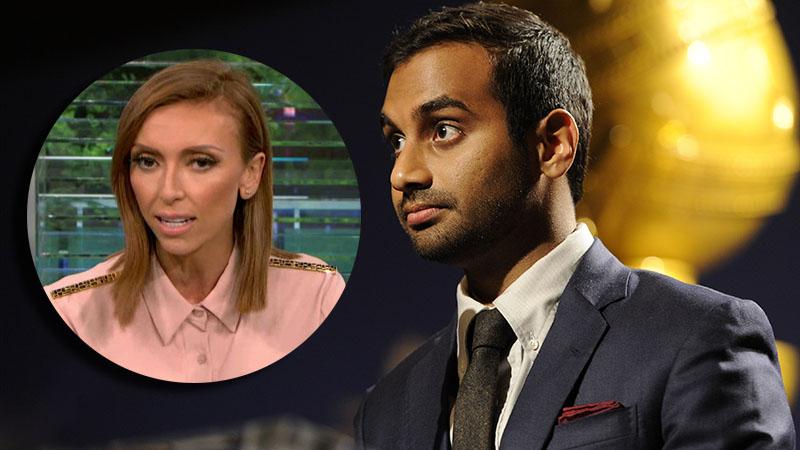 Giuliana Rancic is taking heat for her comments about Zendaya Coleman's hair, but RadarOnline.com has uncovered a video showing this wasn't her first seemingly racist red carpet run-in with a star.
Back in 2013, Rancic interviewed Parks and Recreation actor Aziz Ansari at the Golden Globes. It all started off fun and games, until Rancic told Ansari that she wanted him to teach her some dance moves because she thought he had "good rhythm."
Article continues below advertisement
"I have good rhythm?" he asks. "Based on my chocolate skin tone?"
"No! Not based on your very beautiful tone," Rancic responds.
Ansari, 32, then jokes about "the stereotype" that "Indian men know how to dance."
But when Rancic presses on with her awkward request, he decides to teach her a move — and a lesson.
"Okay, what about…this is a move that's called 'What? That's racist…don't say that again!'"
Incredibly, clueless Rancic, 40, follows Ansari's lead and repeats the phrase several times while doing the dance.