'Who's Brandi Glanville?' Gerard Butler Asked After Sleeping With Her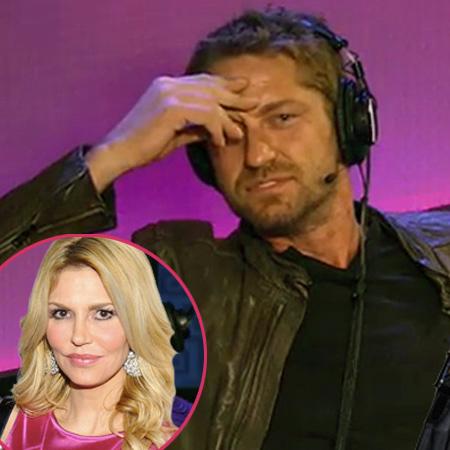 Gerard Butler, speaking with Howard Stern Monday, acknowledged making love to Brandi Glanville, and he clarified his earlier confusion when asked about the celebrity hook-up.
Stern brought up the Brandi tryst to the dreamy Scotsman, who explained the circumstances behind his roll-in-the-hay with the Real Housewife, which she rated "11 out of 10."
He said he crossed paths with Brandi "at a beach party," and "had a little bit of fun" with the mother-of-two. He said in casual conversation, he asked her what she did for a living, but she changed the subject in the heat of the moment.
Article continues below advertisement
Watch the video on RadarOnline.com
youtube
The 300 star said his "Who's Brandi Glanville?" comment came when a pap ambushed him and asked him about the hook-up after she publicly bragged about it.
"You know what I said -- 'Who's Brandi Glanville?' -- because I didn't know her last name, didn't know she was a celebrity, didn't know she was gong to run out and f*cking tell everyone about it!"
Butler's next film, Olympus Has Fallen, hits theaters on Friday, March 22. The Howard Stern Show airs weekdays on SiriusXM.