Watch: George Zimmerman In Court After Felony Aggravated Assault Arrest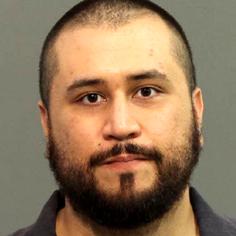 George Zimmerman is scheduled to appear in a Florida court room Tuesday afternoon to face a judge after being arrested again on Monday and charged with felony aggravated assault.
Zimmerman, 30, who was acquitted of the murder of 17-year-old Trayvon Martin earlier this year, was arrested at the home of his girlfriend, Samantha Scheibe, after the two got into an argument.
During the 9-1-1 call Scheibe claimed him of pointing a gun at her, smashing a glass coffee table and then pushing her out of her house. He called 9-1-1 after that and denied that he pointed a gun at her and said she is the one who broke the table.
Article continues below advertisement
"You point your gun at my fricking face," Scheibe said on the call. "Get out of my house. Do not push me out of my house. Please get out of my house."
She also said: "You kidding me? He pushed me out of my house and locked me out. … He knows how to do this. He knows how to play this game."
Zimmerman claimed Scheibe told him she was pregnant but the Orlando Sentinel reported: "Seminole County Sheriff's Office Chief Deputy Dennis Lemma said at a news conference that Scheibe wasn't pregnant. He also said Zimmerman was compliant and unarmed when deputies came to the house."
Stay with RadarOnline.com for coverage of the George Zimmerman hearing.