'Every Man's Heart One Day Beats Its' Final Beat': Pro Wrestling Legend Warrior Dead At 54, Days After Prophetic Statement In Triumphant Return To WWE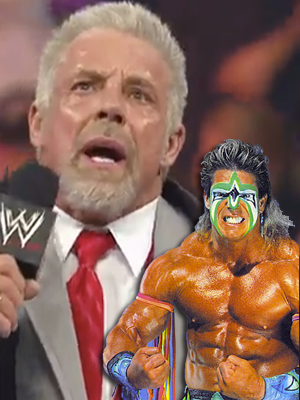 Pro wrestling legend Jim "The Ultimate Warrior" Hellwig, known for his over-the-top superhero physique and frenetic persona, died Tuesday at 54 outside of an Arizona hotel, just days after his ballyhooed induction into the WWE Hall of Fame, RadarOnline.com has learned.
"WWE is shocked and deeply saddened to learn of the passing of one of the most iconic WWE superstars ever, The Ultimate Warrior," the company said late Tuesday on its' website. "We are grateful just days ago, Warrior had the opportunity to take his rightful place in the WWE Hall of Fame and was able to appear at WrestleMania 30 and Monday Night Raw to address his legions of fans.
Article continues below advertisement
"WWE sends its sincere condolences to Warrior's family, friends and fans."
Watch the video on RadarOnline.com
The timing of Warrior's death comes when his wrestling persona had hit a nostalgic renaissance after an 18-year estrangement from the sports entertainment juggernaut. In addition to his WWE Hall of Fame induction, he made a follow-up appearance on WWE Monday Night Raw in which his in-ring promo made eerie allusions to fate and death.
"Every man's heart one day beats its final beat. His lungs breathe their final breath," he said in the speech. "And if what that man did in his life makes the blood pulse through the body of others and makes them believe deeper in something that's larger than life, then his essence, his spirit, will be immortalized by the storytellers.
Article continues below advertisement
"By the loyalty, by the memory of those who honor him, and make the running the man did live forever. I am the Ultimate Warrior, you are the Ultimate Warrior fans and the spirit of the Ultimate Warrior will run forever."
Watch the video on RadarOnline.com
The wrestler, who legally changed his name from James Brian Hellwig to Warrior 21 years ago, is survived by his wife Dana and daughters Indiana and Mattigan.
We'll keep you updated on the latest in this story, right here on Radar.